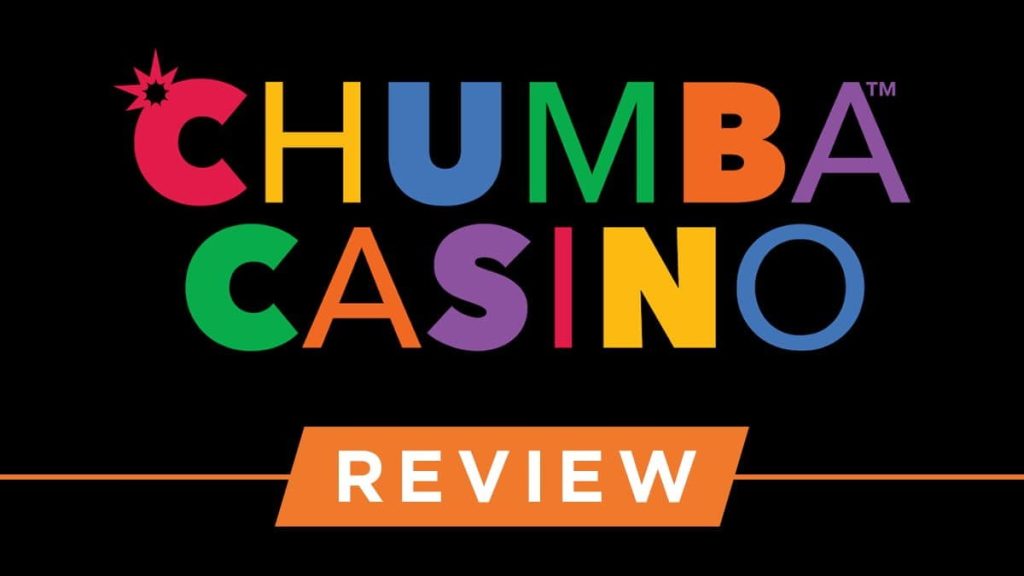 Since its inception in 2012, Chumba Casino has established itself as one of the most renowned social casinos in the United States. It boasts a widespread presence across the majority of states, offering users the opportunity to engage in casino-style games without any financial commitment.
Diverging from traditional online casinos, social casinos like Chumba operate under a sweepstakes framework. Within the Chumba Casino environment, two distinct types of coins facilitate gameplay without charge: Gold Coins and Sweeps Coins.
While Gold Coins can be acquired through purchase, Sweeps Coins are exclusively obtained through promotional means. These promotional avenues include receiving Sweeps Coins as a complimentary incentive upon purchasing Gold Coins or partaking in other promotional events.
This comprehensive review will equip you with a thorough understanding of Chumba Casino, equipping you with all the necessary insights.
What is Chumba Casino?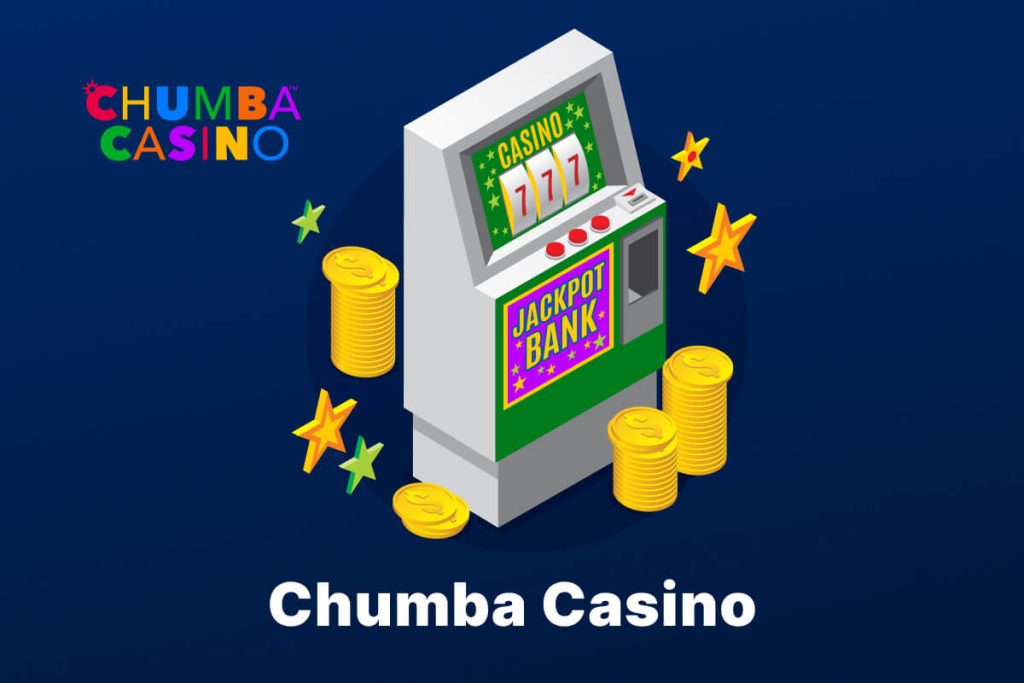 Chumba Casino operates as an online social casino, offering the opportunity to engage in casino-style games without any cost. Within Chumba Casino, two virtual currencies, Gold Coins and Sweeps Coins, facilitate gameplay. Sweepstakes coin winnings can be exchanged for actual cash rewards.
Gold Coins serve as play money in a similar fashion, enabling game participation without any monetary value, and cannot be exchanged for prizes or rewards. On the contrary, Sweeps Coins have a dual role: enabling gameplay and offering the potential for redemption into tangible cash prizes.
Whether you seek cash prizes or simply enjoy gaming, Chumba Casino caters to all preferences, ensuring there's something for every player.
How Does Chumba Casino Work?
Chumba Casino operates under the sweepstakes model. Players can engage in Chumba casino games by purchasing virtual tokens called Gold Coins or acquiring complimentary Sweeps Coins. This unique method makes playing enjoyable and lets players turn wins into real cash or gift cards with «Sweeps Coins.»
Consequently, winnings garnered from games involving Sweeps Coins can be readily redeemed for tangible rewards, including cash prizes and gift cards.
Chumba Casino FREE Sweeps Coins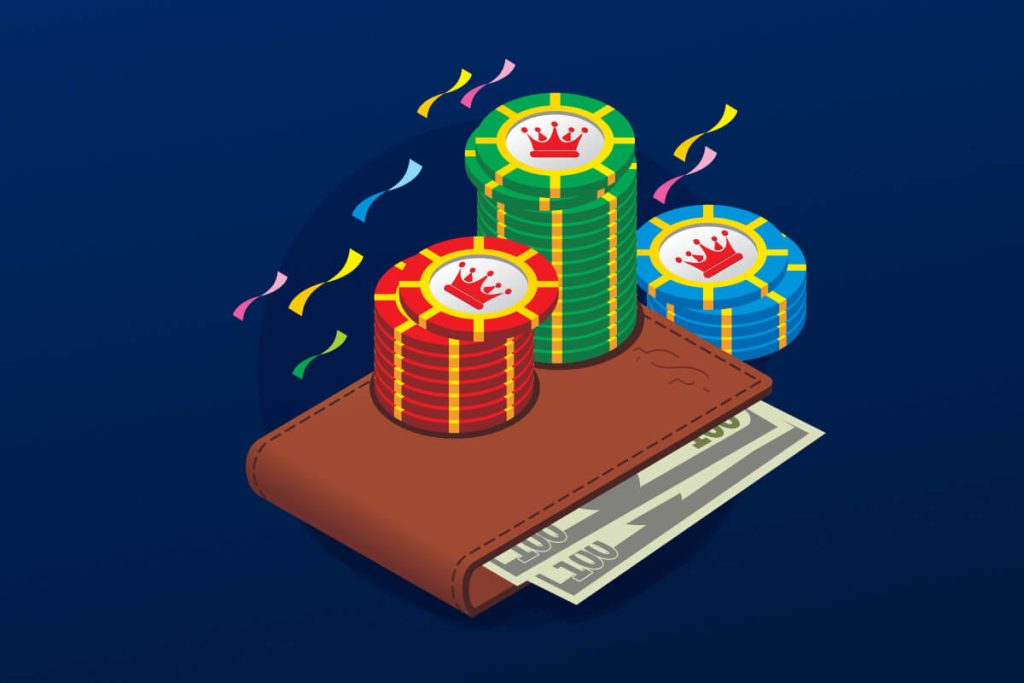 Chumba Casino uses free Sweeps Coins to enable players to engage in games and convert their winnings into cash prizes or gift cards. You can get Sweeps Coins for free through promotions like daily logins or social media contests. However, purchasing Sweeps Coins is not available.
What are Sweeps Coins on Chumba Casino?
Sweeps Coins at Chumba Casino represent a distinct virtual currency with actual value. Sweeps Coins, unlike Gold Coins, can be exchanged for cash prizes or gift cards. This provides players with a chance to play Chumba Casino for real rewards.
Acquiring Sweeps Coins involves participating in promotions, receiving bonuses, or purchasing Gold Coin packages. This makes Sweeps Coins an essential element for individuals engaging with Chumba Casino's sweepstakes model.
How Can You Use FREE Sweeps Coins on Chumba Casino?
Participating in Sweeps Coins games within Chumba Casino requires the use of Sweeps Coins as the currency for gameplay. By engaging in these games, players open avenues to accumulate additional Sweeps Coins, which can subsequently be exchanged for tangible cash prizes.
Moreover, players possess the flexibility to employ Sweeps Coins acquired as a bonus through the acquisition of Gold Coins or via alternative channels. Continue reading to uncover the diverse methods through which you can amass Sweeps Coins and enhance your gaming experience.
How to Get FREE Sweeps Coins on Chumba Casino?
The acquisition of Sweeps Coins through purchase is not an option; however, they can be acquired through complimentary offers, promotions, or competitions. Presently, there are four primary methods to obtain free Sweeps Coins.
When you buy Gold Coins, it often accompanies the receipt of free Sweeps Coins. For instance, a current offer provides 10 Sweeps Coins for free when purchasing $10 worth of Gold Coins.
Participating in competitions and giveaways on social media platforms presents another avenue to win Sweeps Coins.
Periodically, Chumba offers Sweeps coins as part of its daily login promotions. Claiming these offers is as simple as logging in daily.
For an alternative approach, you can request free Sweeps Coins by sending mail to Chumba Casino's parent company, Virtual Gaming Worlds.
How to Redeem Sweeps Coins on Chumba Casino?
Once you have verified your account, you have the ability to exchange your Sweeps Coins for cash prizes directly within Chumba Casino. To ensure a secure transaction, it's essential to have a balance of 100 Sweeps Coins.
Keep in mind that 1 Sweeps Coin equals US$1. This sets a minimum redemption value of US$100.
Gold Coins on Chumba Casino
Chumba casino.com utilizes Gold Coins as an additional form of currency for Standard Play. These Gold Coins are designed exclusively for entertainment purposes and cannot be exchanged for real cash prizes. They lack any monetary worth.
Acquiring Gold Coins occurs through complementary distribution during casino gameplay or by opting to make additional purchases from Chumba Casino. Depending on the ongoing promotions at Chumba Casino, purchasing Gold Coins might also result in the allocation of free Sweeps Coins.
Players can use Gold Coins in Chumba casino games. Also, players can utilize Sweeps Coins for other games on the Chumba Casino platform.
Chumba Casino Cash Prizes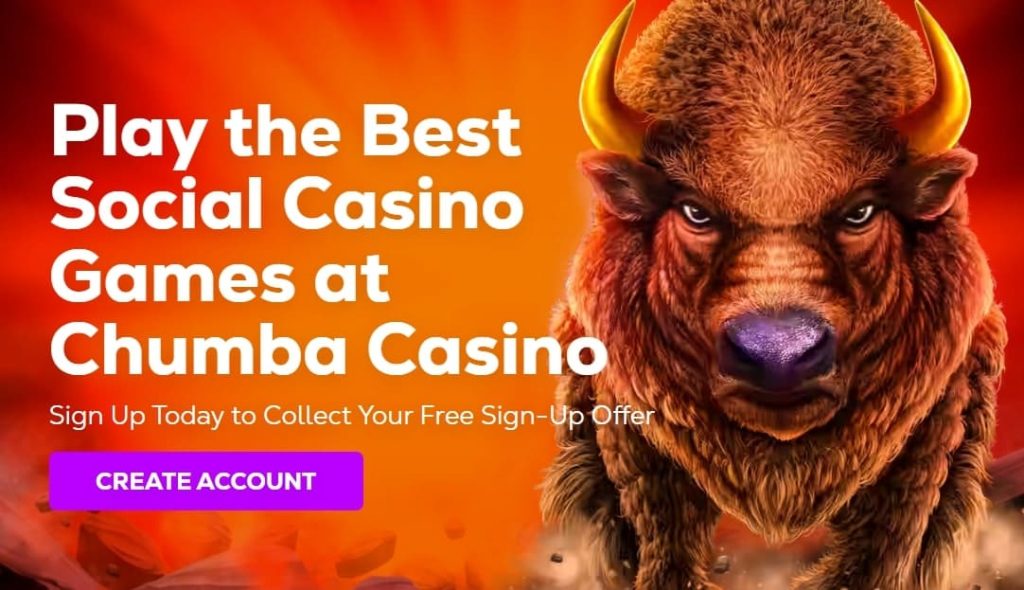 Chumba Casino suits various preferences, whether for fun or winning cash prizes. By utilizing Gold Coins, you have the opportunity to explore various slot games. It also enables you to discover your preferences before progressing to the stage of earning Sweeps Coins.
After accumulating Sweeps Coins through gameplay, you can proceed to redeem them for substantial cash prizes. This further enriches your gaming experience by introducing the potential for tangible Chumba Casino real money rewards.
Can You Win Cash Prizes on Chumba Casino, and What Are They?
Within the framework of its social casino model, Chumba Casino extends the opportunity for players to attain cash prizes. The accumulation of Sweeps Coins as winnings paves the way for a rewarding experience. These earned Sweeps Coins can subsequently be exchanged for valuable cash prizes or versatile gift cards.
This dynamic interaction offers a dual benefit: relishing the captivating ambiance of an online social casino while simultaneously reaping tangible rewards.
How to Redeem Sweeps Coins for Cash Prizes on Chumba Casino?
After successfully verifying your account and amassing a minimum of 100 Sweeps Coins, the process of redeeming for cash prizes becomes exceptionally straightforward. These accumulated Sweeps Coins can be readily converted into cash rewards, which are conveniently delivered directly to your bank account.
Alternatively, You can choose to receive your earnings as a gift card. This offers flexible options to redeem your gameplay rewards.
What games can you play at Chumba Casino?
The primary attraction undoubtedly lies in the extensive array of Chumba Casino slots, boasting a diverse selection of dozens of titles. The platform offers featured slots like Big Bucks Bandits (Reel Play), Epic Ape (Playtech), and more. These engaging options provide diverse gameplay experiences.
In addition to regular slots, Chumba Casino features jackpot slots. These games offer the opportunity to win Major and Grand Gold Coin jackpots. Notable jackpot slots include titles like The Last Empress and Lucky Emeralds.
Slots are the main attraction at Chumba Casino online. Additionally, the platform offers classic casino table games on a dedicated page. This includes popular options like Blackjack and Jacks or Better, enhancing the diverse range of gaming experiences available on the site.
Software and range of games
Chumba Casino presents a variety of games sourced from leading software providers like VGW and Betsoft. Players can play these games using Gold Coins or Sweeps Coins. Gold Coins have no real-world value, while Sweeps Coins can be converted into cash prizes.
Playing with Gold Coins
Chumba online casino, focusing on social interaction and sweepstakes games, offers a wide range of games that allow you to play without costs.
This possibility arises due to their adoption of a digital currency known as 'Gold Coins,'. They provide them at no charge upon registration, daily login, social media engagement, participation in promotions, or upon a mail top-up request. This approach grants you full access to the complete game collection without requiring any financial investment.
While the option to purchase Gold Coin packages is available for replenishing a dwindling balance, Chumba Casino is designed to be enjoyed for free. The casino adeptly assists in maintaining a substantial quantity of Gold Coins within your account.
Opting to buy Gold Coin packages online at Chumba Casino may also yield Sweeps Coins. These Sweeps Coins enable gameplay in the same array of games, offering the potential to eventually exchange earned coins for valuable prizes.
Playing with Sweeps Coins
Sometimes, when you purchase Gold Coins, you'll receive free 'Sweeps Coins' as a reward. For instance, new players receive a gift of two free Sweeps Coins upon their initial sign-up. Directly purchasing Sweeps Coins is not an option, as they are exclusively distributed for free as part of promotional campaigns.
However, Sweeps Coins can be utilized to engage in Chumba Casino games with the anticipation of winning prizes. You can redeem them for cash rewards or gift cards after earning enough Sweeps Coins from sweepstake games. You can also redeem them after reaching a minimum balance of 100 Sweeps Coins
Given the potential value attributed to Sweeps Coins, it may be wise to exercise caution in their use compared to using Gold Coins. While getting more Gold Coins is relatively easy, getting Sweeps Coins is not as simple.
Range of games
At present, Chumba Casino presents a selection exceeding 100 casino-style games for your enjoyment, offering a substantial array to select from. This assortment encompasses the customary genres found in social casinos and sweepstakes games. It spans beyond just Chumba slots to include games like roulette, blackjack, video poker, and Slingo.
A distinctive attribute of Chumba Casino is the inclusion of a feature named Fireshot Inferno, a progressive jackpot that spans two distinct games. This intriguing feature implies that engaging with Stampede Fury or Lightning Nudge Wild has the potential to yield a prize twofold in size. This occurs when the games are played using Sweeps Coins.
Chumba Casino created games
Chumba Casino online crafts all its games in-house, delivering a distinctive gaming encounter to players who opt for their offerings. By selecting these games, you immerse yourself in a unique experience crafted from the insights and input of fellow Chumba Casino users. This approach ensures heightened enjoyment for social and sweepstakes enthusiasts, regardless of their proficiency level.
Mobile play
Chumba's software operates seamlessly, regardless of whether you're playing on a desktop or mobile device. There is no dedicated Chumba app. However, if you want to play on your iPhone or Android device, you can locate the site through your browser.
Effortless navigation characterizes the site's interface, while the games themselves boast captivating attributes: crystal-clear graphics, vibrant colors, and fluid gameplay. The mobile rendition retains its allure and user-friendliness. Impressively, Chumba has adeptly tailored its platform for optimal functionality on smaller screens.
Chumba online casino accommodates diverse devices and operating systems, encompassing iOS, Android, and PC. In essence, if your device maintains an internet connection, access to Chumba Casino should be readily attainable.
Banking options
A notable advantage of playing at Chumba Casino is the absence of a requirement to expend funds to relish their game offerings. This is accomplished through the accumulation of Gold coins, or Sweeps coins, obtainable through a diverse range of methods.
Most of these options are free, but the reliable banking services of the platform also let you buy Gold Coin packages to add to your coin balance. This course of action often leads to extra Sweeps Coins being added to your account. It can be a valuable bonus, especially if it matches your budget.
How to earn coins
Below, we present a breakdown of the various methods through which you can earn additional coins:
Welcome bonuses: Upon joining the casino, welcome offers and bonuses stand as a means to promptly amplify your balance. By registering through a link, you can obtain 2,000,000 Gold Coins and two FREE Sweeps Coins to kickstart your experience.
Coin purchases: While not obligatory, purchasing coins remains an option to enhance your social play balance. There are Gold Coin offers available for purchase, frequently with the added bonus of FREE Sweeps Coins.
Login rewards: An appealing extra feature at Chumba Casino is their daily login bonus. Upon signing into your account, eligibility for this bonus prompts a pop-up for you to claim your reward.
Social media bonuses: Establishing a connection between your Facebook account and Chumba Casino is significant. The casino frequently holds cost-free giveaway contests on its Facebook page. Participating in such contests, like sharing posts or answering questions, may boost your Gold or Sweeps Coin balance.
Postal requests: To substantially increase your free coin pool, you can opt for a postal request. You can find detailed instructions on their sweeps rules page. These instructions include creating a personalized request card with a unique postal request code from the online games lobby.
A handwritten statement and adherence to specific guidelines are required with this. Once prepared, residents of the United States and Canada will direct their requests to distinct addresses:
For United States residents:
VGW Games Limited
Chumba Casino Sweepstakes Department
PO Box #8486
Portsmouth, NH 03801
VGW Games Limited
Chumba Casino Sweepstakes Department
PO Box #990
135 West Beaver Creek Road
Richmond Hill, Ontario, L4B 4R7
How to purchase Gold Coins
Should you opt to purchase gold coins but encounter any challenges during the process, we have compiled the following guide to offer assistance:
Begin by navigating to the coin store section within the platform.
Evaluate the available offers to determine which one aligns with your budget.
Initiate the purchase of your chosen coin package by selecting the corresponding option.
Choose your preferred payment method from the options provided.
Complete the required details as prompted during the transaction process.
Following the confirmation of your transaction, verify your balance to confirm the successful addition of the purchased coins.
Payment methods
Purchasing at Chumba Casino operates seamlessly, resembling typical online payments. Various payment options are available, catering to diverse preferences.
Visa, MasterCard, Discovery, and American Express
Debit Cards
ACH Transfer, Bank Transfer
Skrill
Trustly
Rapid Transfer
Paysafecard
Transactions within these methods are instantly processed. Gold Coins are attainable for as little as $1 across all payment options except Skrill, which holds a minimum of $10.
How to redeem Sweeps Coins
Once your account has undergone verification, the avenue to convert your Sweeps Coins into cash prizes becomes accessible within the casino.
To proceed with this redemption, make sure your Sweeps Coins balance reaches the threshold of 100 units. This ensures a secure and dependable transaction.
Keep in mind that the redemption rate is set at 1 Sweeps Coin, which is equivalent to US$1. This establishes the minimum redemption value at US$100.
Security and Fair Play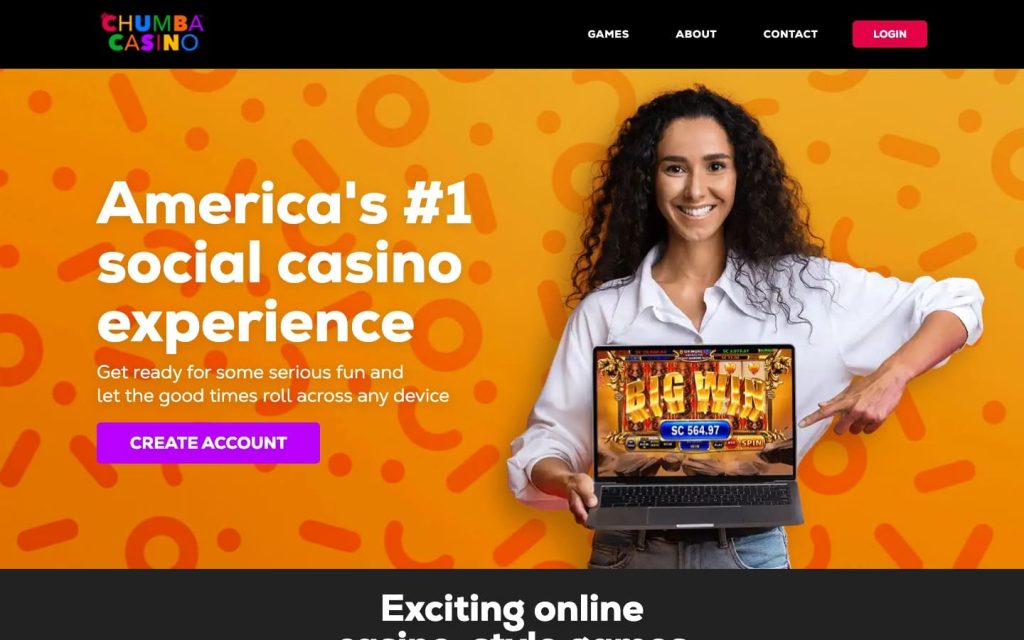 Chumba Casino operates as a social casino with a Malta Gaming Authority license. This license highlights the business's commitment to ethical and transparent business practices. Although monetary deposits and withdrawals are not facilitated, this licensing emphasizes the importance of maintaining a reputable and equitable gaming environment.
Chumba casino slots and games operate on certified random number generators (RNGs) validated by iTechLabs and Gaming. This rigorous certification guarantees the element of unpredictability common in Chumba Casino's gameplay, contributing significantly to the thrill and anticipation experienced by players.
Customer support
For many individuals, the sweepstakes model may be unfamiliar, leading to potential questions. Thankfully, Chumba Casino offers a wide range of customer support options to address any inquiries or concerns that may arise.
Unfortunately, Chumba Casino doesn't presently offer a live chat feature, meaning immediate assistance via their website is unavailable if you encounter an issue. However, they maintain a dedicated contact center with a collection of support categories accessible, although assistance primarily relies on email communication.
Besides not having a phone option, you can also reach the support team via the casino's social media handle located in the website's footer. When resorting to email communication, we have found that Chumba's support team is not only friendly but also highly efficient. It's common for them to provide quick responses to our inquiries.
Conclusion
Chumba Casino presents an exciting option for players seeking a delightful social casino journey without any cost. Immerse yourself in captivating games while also having the opportunity to win big through their impressive slot jackpot offerings.
Their variety of Gold Coin games ensures engaging entertainment. This experience is further enhanced by the availability of free Sweeps Coins, which you can use to get actual cash prizes. Additionally, their outstanding range of payment methods makes acquiring Gold coins a seamless process.
We suggest the Chumba Casino experience to American and Canadian players. It's ideal for those eager to delve into casino-style sweepstakes games within a meticulously crafted and efficiently managed social casino environment.
FAQ
What is Chumba Lite?
Chumba lite — fun casino slots present a condensed, free version of the casino with a smaller game collection including Gem Huntress, Lightening Nudge, and Diamond Panther. This makes it perfect for fast and enjoyable slot gaming.
How Can I Contact Chumba Customer Support?
You can reach out to Chumba Casino's customer support through emails and social media. Additionally, you'll find answers to common questions in the FAQ section.
Is Chumba Casino Legal in the US?
Yes. Chumba Casino implements strong security measures to adhere to sweepstakes laws, allowing it to operate legally in the majority of US states.
Where Can Chumba Casino Improve?
Chumba Casino's potential improvements include opening access to more countries, expanding its game selection, and lowering the minimum requirement for redeeming sweeps coins.
Should I Play at Chumba Casino?
Indeed, the social casino model is a significant innovation in the US. Despite online gambling being limited to some states, casino-style sweepstakes games are accessible to virtually everyone.
What is Chumba Casino?
Chumba Casino is an online social casino offering complimentary casino-style games. It provides two virtual currencies: Gold Coins and Sweeps Coins.
Is Chumba Casino Safe?
Yes, Chumba Casino functions within the sweepstakes law framework, a distinct departure from conventional online casinos. Furthermore, the casino holds a license from the Malta Gaming Authority.
Is there a Chumba Casino Offer?
Yes! When you buy Gold Coins from Chumba, they often provide you with Sweeps Coins as a special free offer.
Can I Play Chumba on my Mobile?
Yes. Currently, a Chumba Casino app is not available. However, Chumba Casino is fully optimized for mobile use, allowing direct access through your mobile device's browser.