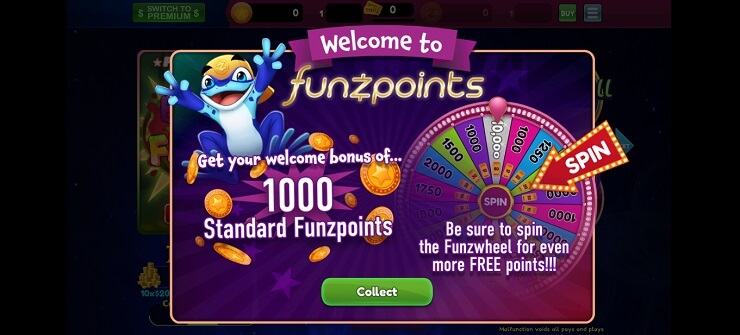 Ready to dive into a new gaming experience? Meet Funzpoints Casino. It's not just another online casino. Hailing from the creative minds at Woopla Inc., this casino stands out with its one-of-a-kind sweepstakes model.
Our Funzpoints casino review will focus on the excellent services the site offers. At Funzpoints, you bet with virtual coins, not your hard-earned cash. Yet, hold onto your hats because you can still pocket real cash prizes. So, why not give it a spin? Fun and safe, with a sprinkle of excitement, Funzpoints delivers unending excitement.
How Funzpoints Casino Works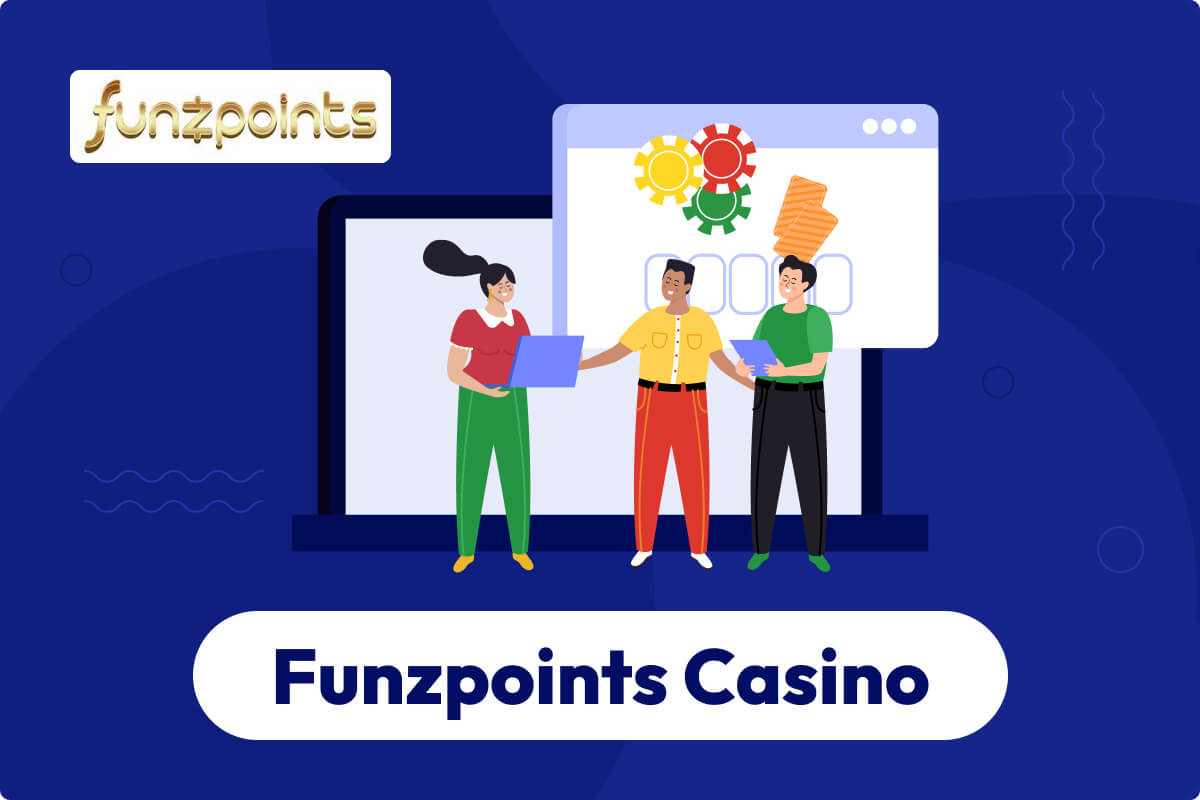 This online casino debuted in 2019. At its inception, the platform introduced two ways to play: Standard and Premium Modes.
Standard Mode: This mode is perfect for casual gamers who want fun. You place bets using a virtual currency called Standard Funzpoints, which you can buy online.
Premium Mode: If you want to win money, Premium Mode is a must. Premium Funzpoints can also be converted to real cash. However, you can't buy Premium points; you must win them through giveaways.
Curious to learn more? Let's dive into our Funzpoints casino review and explore the features of this unique gaming site. Among other things, we will consider how it operates, its playing modes, and how you can grab those enticing bonuses.
Bonuses and promotions
One of the lovely things about Funzpoints is their fantastic bonuses and promotions. They have a great welcome bonus and offer ongoing deals and giveaways. But here's the exciting part: these bonuses slightly differ from what you might be used to. Instead of real money, you get free Standard and Premium Funzpoints.
Premium Points are the more valuable of the two because you can turn them into real cash after you've played with your coins in the casino. But don't overlook the Standard Points either – they're pretty awesome, too. They give you extra time to enjoy the games without spending money on Funzpoints packages. So, they're like a win-win.
Welcome bonus
When writing this Funzpoints casino review, we discovered that new players get a fantastic welcome offer. You'll instantly receive 250 Premium Funzpoints and 1,000 Standard Funzpoints when you create your account. What's cool about this offer is that you don't have to worry about entering promo codes; it's automatic. Plus, with your Premium Funzpoints, you can dive into their entire games library.
But that's not all. You can also make the most of other promotions to keep your account loaded with funds. One incredible deal is the first Standard Points package bonus for new players. When you make your initial purchase, Funzpoints will double it, matching you 100% up to $20. It's a great way to boost your gaming adventure.
First purchase bonus
Get ready for some fantastic bonuses when you first purchase at Funzpoints. Their prices are super reasonable, and the best part is that you'll score some premium Funzpoints for free when you buy the standard ones. Check out the bonus breakdown you can expect:
Purchase Offers:
Price: $4.99

Standard Funzpoints: 1,000
Premium Funzpoints: 500

Price: $9.99

Standard Funzpoints: 2,000
Premium Funzpoints: 1,000

Price: $19.99

Standard Funzpoints: 4,000
Premium Funzpoints: 2,000

Price: $49.99

Standard Funzpoints: 10,000
Premium Funzpoints: 5,000

Price: $99.99

Standard Funzpoints: 20,000
Premium Funzpoints: 10,000
Promotions
While writing this Funzpoints casino review, we saw that the fun never stops. A significant reason behind this is down to the incredible daily bonus offers. Unlike many sweepstakes, Funzpoints knows how to spice things up and keep you engaged. Here's what makes their daily bonuses so exciting:
Spin the Funzwheel
You're in for a treat whenever you log into your Funzpoints account. You can take a spin on the Funzwheel once every 3 hours. It's like a little game of chance that adds excitement to your day.
When you spin, you can score some free Standard Funzpoints. The wheel is divided into segments, each offering points ranging from 1,000 to 10,000. What's thrilling about it? You won't know how much you'll get until the wheel stops, keeping you on your toes and eager for the next spin.
Daily Jackpots
Alongside those Standard Points, you snag from the Funzwheel, you collect tickets with every spin. These tickets might not have real-world value, but they're your golden tickets to Funzpoints reviews' daily jackpot draws.
It's like your chance to win a big prize at a carnival game. You can enter these draws, and, who knows, you might walk away with up to $20 worth of Premium Points. It's all about adding an extra layer of excitement to your Funzpoints adventure.
So, make sure to take advantage of the daily fun and surprises at Funzpoints. It's all about making your gaming experience more enjoyable and lively. Please give it a spin and see where it takes you.
Sign Up & Claim Your Funzpoints Casino Bonus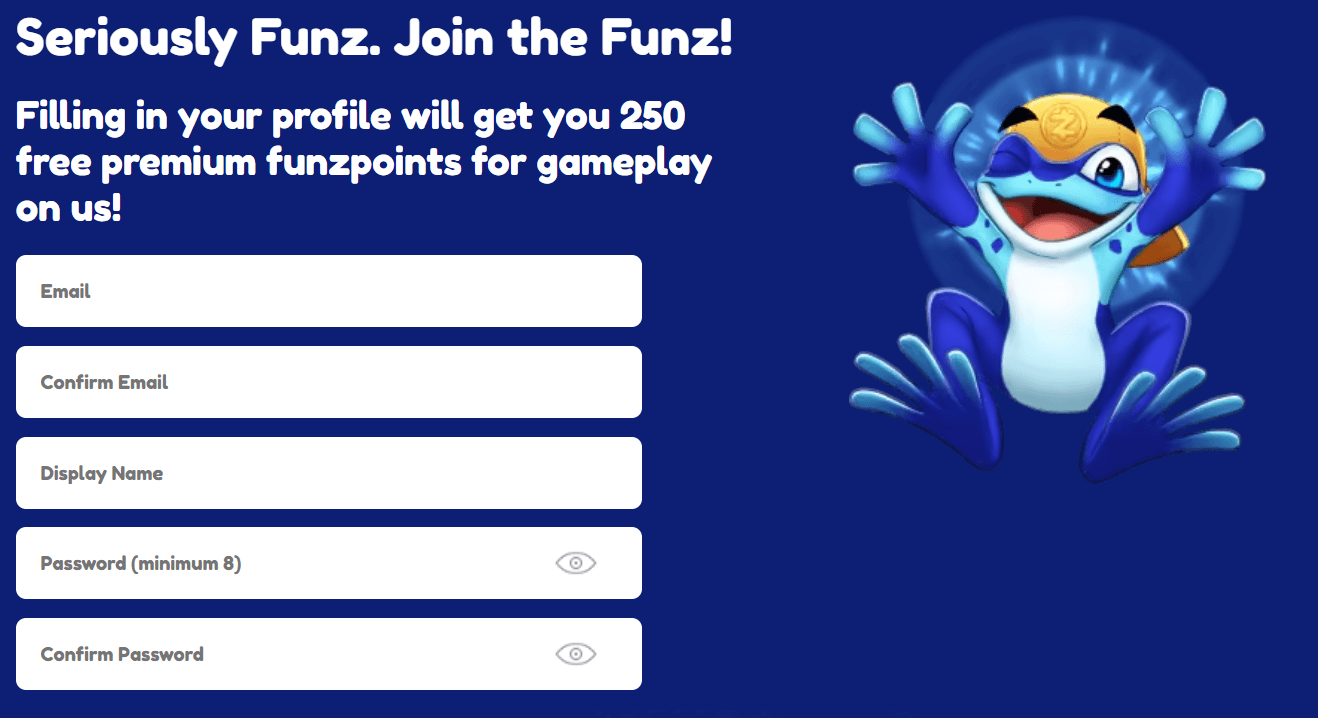 If you're eager to dive into the world of online gaming with Funzpoints, here's a simple guide to get you started:
Step 1: Creating Your Funzpoints Account
To begin your gaming journey, click on any links in this Funzpoints casino review to take you to the website. Once there, look for the inviting pink "Register Here" button and click on it.
Fill out the signup form with your details. Shortly after, you'll receive an email to verify your account. Complete this step and then return to the website to log in.
Step 2: Claiming Your Welcome Bonus
Once your account is set up, take a moment to complete your profile. This will unlock your no-deposit welcome bonus, which includes 250 Premium Funzpoints and 1,000 Standard Funzpoints. You can start playing with these coins without having to make a purchase right away. However, we recommend grabbing the $20 matched bonus by buying your first Standard Funpoints package for an enhanced gaming experience.
Step 3: Enjoying Games & Winning Cash Prizes
Now that your account is ready, head over to the Funzpoints lobby. You can choose from various exciting games. After making a purchase, you'll gain access to their entire suite of games. At the top of the screen, you can switch between Standard and Premium Mode, letting you decide whether to play just for fun or aim for exciting cash prizes.
Games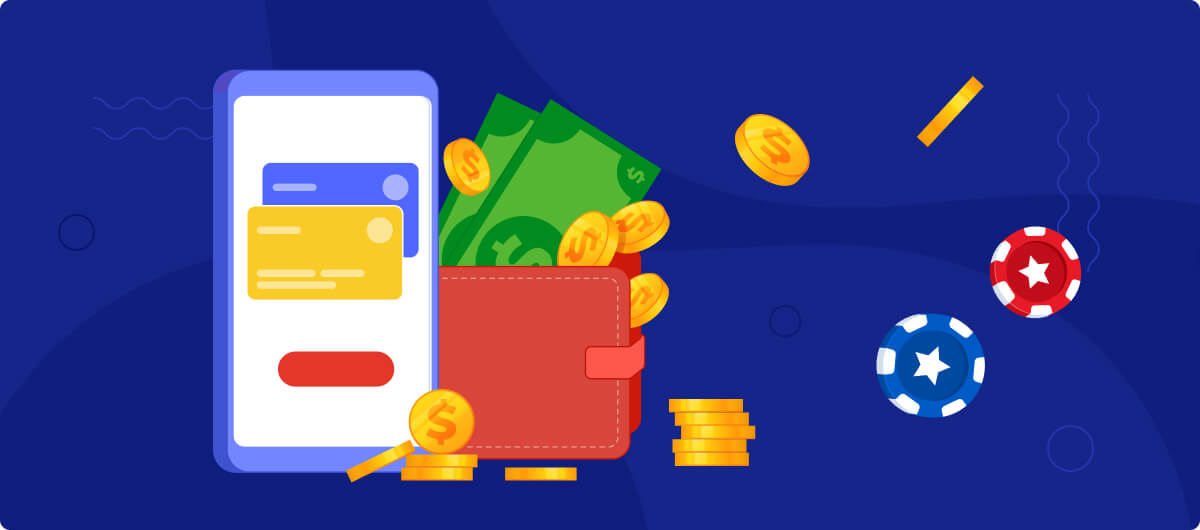 You can play over 70 games at Funzpoints, which is quite a good selection for a sweepstakes casino. However, there's a catch – only about 30 of these games are available in the Standard Mode. Buy a Standard Funzpoints bundle or play in Premium Mode to unlock the library.
One exciting aspect is that their team creates all of Funzpoints' games. This means you'll enjoy a unique collection of innovative games you won't find anywhere else. On the flip side, you might be disappointed if you're looking for well-known classics because Funzpoints doesn't have those in its lineup.
Slots
Funzpoints mainly offers slot games, which come in all sorts of themes. Players can find classic fruit-style machines and even slot games with an Ancient Egyptian twist. The top picks are Voyage of the Vikings, Reel Groovy, and Kongo Down Under. If you aim for those bigger wins, you can go right with Mega Jackpot Hits.
We noticed all the slot games we tried ran smoothly and had fantastic graphics. The Woopla development team knows their stuff. Even better, the games have higher RTPs compared to the industry norm. RTP, or Return to Player, measures how much you can expect to win back from your bets.
Casino and table games
While writing this Funpoints review, we noticed that this site does not offer table games. We hoped to find some blackjack or roulette options, but they don't have any table games.
Standard play and Promotional play
There are no major differences between standard play and promotional play. Both options allow you to enjoy thrilling fun on most of the casino games on the platform. Regarding the main difference, players can only win real money by playing with premium funzpoints.
Coins
At Funzpoints, you've got two ways to enjoy the games – standard mode and premium mode. In Standard, you play with points that can't be turned into real money. But don't worry; you can still have a blast playing for free. You can spin the bonus wheel every three hours and grab more standard points for extra fun.
Now, here's the exciting part. You can exchange every win you score in premium mode for real cash prizes. By switching to the premium mode, you cannot only win real money, but you'll also unlock some cool features. This includes the trophy room, ad-free gaming, and access to all the games for at least 30 days.
Funzpoints Deposits & Withdrawals
Funzpoints Casino Deposits
There's a little twist when putting money into your Funzpoints account – you can't directly deposit cash. Instead, you can make online purchases to get yourself some Standard Funzpoints. Here's how it works, and it's pretty straightforward:
Click the "Buy" button at the top of the page.
Pick the bundle that suits you (don't forget, your first purchase gets doubled, up to $20).
Pay with your credit or debit card.
Voilà. Your virtual coins show up instantly in your account balance.
Funzpoints accepts all the major credit cards like Visa and Mastercard. It would be nice if they offered a few more payment choices, as most online sweepstakes do. However, most Funzpoints players in the US have bank accounts and are familiar with this payment method. Plus, you've got the added layer of security from your bank.
Funzpoints Casino Withdrawal
Now, let's talk about getting your winnings out. When you've collected enough Premium Points, you can trade them in for real cash at $1 for every 100 Funzpoints. To cash out, you'll need a minimum of $20 points, equal to 20,000 Points.
The only way to withdraw your Funzpoints winnings is through ACH transfers. They're secure and dependable, but it would be great to have more options. However, where Funzpoints reviews shines is in speed. Payouts get processed within 24 hours after you request a Prize Redemption and the money lands in your bank account in just 1-3 business days.
Rewards & loyalty program
At Funzpoints, you can enjoy bonuses regularly through the VIP loyalty program. Becoming a member of this exclusive club costs $4.99 every 30 days.
Once you become a member of the Funzpoints loyalty program, exciting opportunities await. You'll gain access to unique Booster Games.
Boosters are like little surprises that pop up occasionally, giving you the chance to earn extra premium Funzpoints. While you can find the game boosters in Standard, you'll encounter even more when you're part of the Premium Funzpoints loyalty program.
Funzpoints Casino Website & Mobile App
Website Interface at Funzpoints Casino
When you visit the Funzpoints website, you'll find a user-friendly platform. It's super easy to navigate. Right at the top, you can see your balance. You can quickly swipe through the Funzpoints social casino games until you find one you love. And if you want to switch between Standard Mode and Premium Mode, it's just a simple click away.
But there are a couple of downsides. We're not thrilled about how the website looks – it seems a bit lower quality. More importantly, if you're playing in Standard Mode, you'll run into several ads. You can pay extra to remove them and unlock all their games for a month. But wouldn't having fewer ads without the added cost be nice?
Funzpoints Mobile App
Now, about the Funzpoints mobile experience – good news. You can enjoy Funzpoints right on your mobile device. The website is designed using HTML 5 technology, which means it automatically adjusts to fit different screen sizes. So, whether you're using Chrome on Android or Safari on iOS, you can play on the go.
Here's a small suggestion: It would have been better to keep a downloadable mobile app on your device for extra convenience. For now, you'll have to make do with the mobile site.
Funzpoints is easy to use but could use a makeover in design. And when it comes to mobile gaming, while it's accessible via your browser, a dedicated app would have been a nice touch for added convenience.
License & Security
Funzpoints Casino is all about keeping things above board. They follow strict US regulations to ensure they're a legal and safe spot for some online gambling excitement. They do this by following sweepstakes-style rules.
Unlike those, Funzpoints reviews doesn't get its license from a state gambling commission. It operates in a gray area because it's a sweepstakes casino. Here's the key: When you buy coins on Funzpoints, they don't have real cash value. So, it doesn't break any online gambling laws in the USA. It's all good, as long as it sticks to being a sweepstakes casino, not a real money one.
They've covered that part in keeping your information safe and sound. They use 128-bit SSL data encryption technology. You can spot this in your browser's address bar with a padlock icon.
But let's be honest here: Funzpoints is committed to protecting your info, but they also want to be upfront about the fact that there are some risks when sending data over the internet. It's all about being responsible while having some gaming fun.
Now, there's a catch. Funzpoints is only for players in the United States, and you've got to be at least 18 years old. They'll confirm who you are using your Social Security Number.
Customer Service
When getting help at Funzpoints, they've got you covered with a few options. You can check out their FAQs for quick answers. If that doesn't do the trick, you can call or email. Since they do not have a live chat, you can chat with them on their Facebook page.
If you prefer talking to a human, dial the phone number on their website. Just be aware there might be some charges for calling.
Funzpoints usually gets things sorted out within an hour when answering your questions. But if your question is a bit tricky, it might take them up to two business days to figure it out. So, a heads up on that.
How We Rate and Review Funzpoints Casino
Before we dive into this detailed Funzpoints casino review, let's break down the key areas our experts consider, and we'll give you a snapshot of our Funzpoints ratings:
Country Availability and Legality: 9/10 – Funzpoints operates on a legit sweepstakes model, welcoming players across the USA. However, folks from Washington and Idaho can't chase cash prizes due to their state laws, which don't allow sweepstakes gaming.
Reputation and Trustworthiness: 7/10 – Funzpoints is in the hands of Woopla Inc., a trusted Canadian company. It boasts millions of players nationwide. While it doesn't hold a formal gaming license (which isn't mandatory for sweepstakes), it's earned a solid reputation.
Interface and User Experience: 6/10 – The Funzpoints website is a tad dated but user-friendly. Navigating and finding your favorite games is a breeze. Plus, you can spin slots on your mobile, even though there isn't a dedicated Funzpoints app.
Available Casino Games: 5/10 – Funzpoints reviews boast 65+ in-house casino games, delivering exclusive and one-of-a-kind slots. However, there's a notable absence of classic table games. Most games in their collection require a purchase to access.
Bonuses and Promotions: 9/10 – Funzpoints rolls out a warm welcome with a generous no-deposit and first-purchase bonus for new players. Beyond these initial perks, exciting rewards like Mystery Gifts, Funzone, and the Funzpoints Wheel await.
Purchases and Payouts: 8/10 – Getting Premium Funzpoints is a breeze – all major credit cards are accepted. When it's time to cash out your winnings, it's straightforward, with funds headed straight to your bank account. It's smooth sailing with a reasonable $20 minimum withdrawal limit and payments processed within three business days.
Product Summary
Dive into Funzpoints, the laid-back gaming escape. Choose between two modes: Play just for laughs in Standard or spice things up with cash prizes in Premium. With 60 fantastic slots curated by Woopla Inc., there's never a dull moment. Use your Visa, Mastercard, or American Express, but leave the e-wallets behind. And hey, on the move? Their snazzy app's got you covered on both Android and iOS. So, why wait? Funzpoints reviews are all about the chill vibes and big wins. Game on.
Funzpoints FAQ
Is Funzpoints legit?
Absolutely. Funzpoints is brought to you by Woopla Inc., a big name in the US that many trust. They're like the superhero of data protection with their state-of-the-art encryption. Want to know more about their safety cape? Swing by the safety section at funzpoints casino.
Can I win real money on Funzpoints?
Well, it's a game of choices. There's a Standard mode for fun and chit-chat gaming, and then there's the Premium mode if you're eyeing real dollar signs. So, if you've hit the jackpot at Funzpoints, you can turn those digital coins into actual money. Just shuffle those winnings into your funzwallet and ask for a payout. Need more juicy details? Dive deeper into Funzpoints Casino, your ticket to an exhilarating online gaming adventure.
What frustrates people about Funzpoints Casino?
After snooping around user Funzpoints casino reviews, I found that a few folks were miffed with the slow dance when cashing out their winnings. A handful of Funzpoints reviews wished the customer service was more responsive and fast.
Can I depend on Funzpoints Casino?
Some users give Funzpoints casino reviews a thumbs up, while others are on the fence. The hiccup? Delays in getting their winnings and hoping for a friendly support agent to wave a magic wand.
What's the biggest win at Funzpoints?
Funzpoints love shaking things up. New games keep popping up, and guess what? They play fair. Their RTP is a whopping 96.5% or even more. If you're in the Premium lane, you could win up to $5,000 with a whirl. And there's more – spicy bonus rounds and zesty wild features to level up your game. In the Standard lane? Play, earn points, and keep the ball rolling.
How do I redeem prizes?
Have you got at least 2,000 premium points? That's your ticket to $20. And the most you can rake in one go? A jaw-dropping 2,000 bucks. Redeeming? A cakewalk. Hit "Redeem" and watch your bank account fatten in 1 to 3 days.
Can I trust that the games at Funzpoints Casino are fair?
Here's the curveball. It's a head-scratcher to pinpoint the fairness of games at funzpoints casino. They roll with their software, and without a badge from a big-shot gaming authority, they aren't under the spotlight to spill the beans on game testing results regularly.