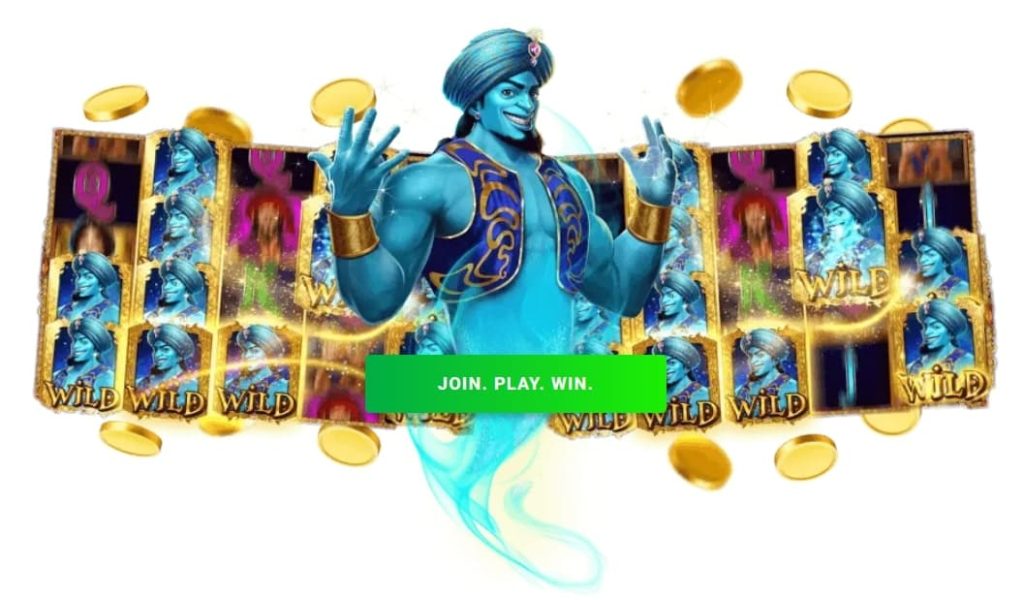 Casino games are fun and all. However, not everyone is comfortable with the risk of betting real money. If that's you, then you have social gaming sites to turn to, with Pulsz Casino as one of the best.
Pulsz Casino is relatively popular in the iGaming space. You can create an account and play games without risking real money. Instead, you bet using virtual coins.
However, popularity and zero risk don't define quality casino gaming. So, is Pulsz Casino worth your playing time? Read on as we take a detailed look into the site's features.
Overview of Pulsz Casino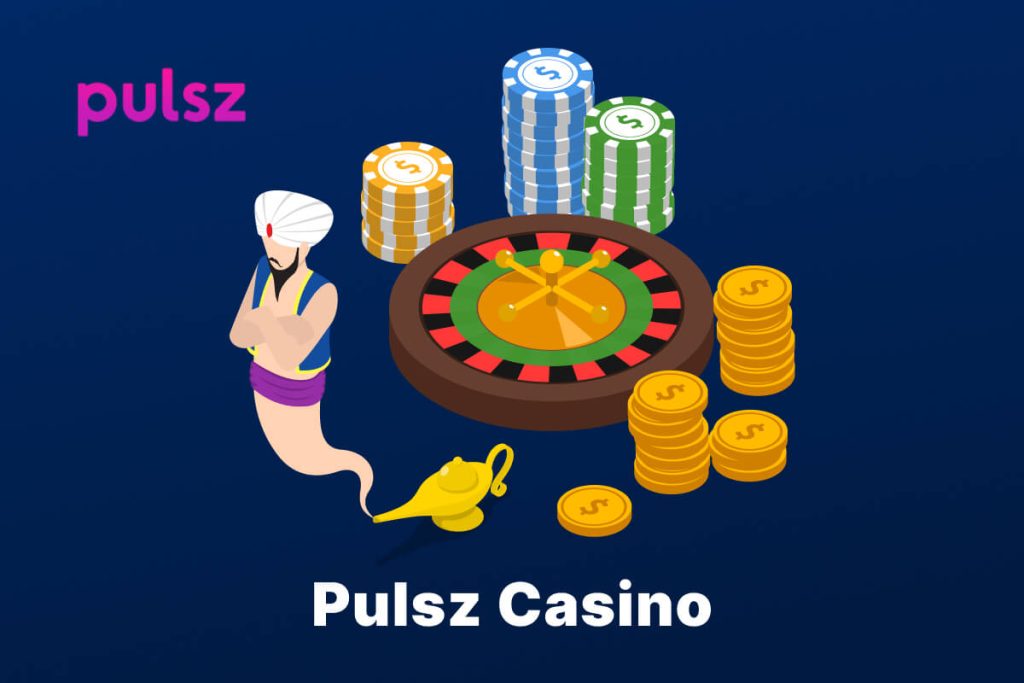 Pulsz Casino had its entrance into the online gaming scene in 2017. With over five years of experience, the platform has made a name for itself among social casino lovers. More than 500,000 people use the site, with the majority of them from the US.
Pultz Casino is accessible in all US states except Idaho, Nevada, and Washington. Players in other countries — the UK and EU especially — can also register on the platform. Notably, the casino's operator, Yellow Social Interactive Limited, is registered in Gibraltar.
You can play a variety of casino games on the Pulsz Casino website. The lobby holds at least 500 titles, although almost all are slots. Nevertheless, you can purchase gold coin games for a next-level gaming experience.
Pros
Features over 500 games
It doesn't require real money deposits to play
Available in 47 US states
Option to purchase gold coin games
Responsive and user-friendly website
Cons
Limited customer support options
Few table titles and no live dealer casino games
Is Pulsz A Legit Casino?
Many Pulsz reviews online show players want to know if the site is legit before registering an account. If you're in the same position, the answer is Yes. Pulse Casino is a legit social gaming platform.
No information on whether Pulsz Casino holds a license is available on the website. However, available details reveal the website's operator, Yellow Social Interactive, is legally registered in Gibraltar. In addition, Yellow Social Interactive offers social games on many other platforms, not just Pulze Casino.
To add, Pulsz Casino employs SSL to keep its website secure. That means the information you enter on the platform — personal or payment details — stays encrypted. This further emphasizes the casino's legitimacy, as it's particular about keeping players safe.
Can You Win Cash Prizes At Pulsz?
At Pulsz Casino, you have the opportunity to win cash prizes. As you play and accumulate sweepstake coins, the platform lets you exchange them for cash prizes. That's one major reason Pulsz Casino real money players pick the platform.
You also have two options: redeem as a cash prize or gift card. For the former, you either redeem the prize to your bank account or Skrill wallet. Other payment methods won't work.
Note that you must verify your Pulsz Casino account before redeeming cash prizes. Fortunately, it's not a puzzling procedure. Simply provide your ID and any proof of residential address, and you'll receive positive feedback from the Pulsz Casino support team.
Pulsz Signup Bonus
As a new player at Pulsz Casino, you have several bonuses to enjoy. There's the no-purchase bonus since you don't have to make a payment. However, if you purchase gold coins, the promo is even more rewarding.
We discuss each offer in detail below.
No Purchase Bonus
This signup bonus is a simple one. You receive 5,000 GCs the minute your Pulze online casino account is live. With these coins, you can play any casino game on the website.
That's not all as Pulsz Casino also gives players 2.3 sweepstake coins after they create an account. Like the GCs, you can play any game on the site using the sweepstakes. The difference is that SCs are what you can exchange for cash prizes, although you need at least 25 for redemption.
Pulsz Casino First Purchase Bonus
A purchase at Pulse Casino carries many bonuses. However, it depends on the package you buy. There are six packages in total, including:
2,814 GCs plus 18 VIP Points: $1.99
7,500 GCs plus 45 VIP Points: $4.99
16,125 GCs plus 110 VIP Points: $9.99
38,250 GCs plus 460 VIP Points: $19.99
120,000 GCs plus 750 VIP Points: $49.99
315,000 GCs plus 1,800 VIP Points: $99.99
As mentioned before, these gold coins will work for any game on the website. You can redeem cash prizes with the GC bonuses attached to them. Two main types of bonuses are available, and we highlight them below.
Option 1: Claim 15 Sweepstakes Coins As Bonus
Here, you can be awarded 15 SCs coins as a bonus when you purchase the $9.99 16,125 GCs plus 110 VIP Points package. You can also win Pulsz Casino cash prizes when you play with the 15 sweepstakes coins.
Options 2: Claim 30 Sweepstakes Coins As Bonus
This bonus is similar to the previous one. However, instead of 15, you get 30 sweepstake coins from Pulsz Casino. It's yours to claim when you purchase the $19.99 38,250 GCs plus 460 VIP Points package.
Pulsz Free Spins
Free spins give you more rounds when playing slot machines. You can get these bonuses occasionally from Pulsz Casino, although none is available now. So, keep a tab on the platform's promotions page to know when the next free spins are claimable.
Pulsz Casino Promotions
You can find other promotions to claim at Pulsz Casino. These range from more SCs to GCs, tournaments, and contests with exciting rewards. However, they're occasional.
In other words, Pultz Casino promotions only run for a limited time. So, your best bet is to frequently check the site for what's available. You can also bookmark this page as we'll update it whenever there's a latest promo.
Should You Play at Pulsz Casino?
The answer is Yes. You should play at Pulsz Casino if you seek an engaging social gaming atmosphere. The platform has features to keep you hooked from the start of each playing round until the end.
First, with 500+ games, it's difficult to find a social gaming site with a more extensive lobby than Pulse Casino. Then, the platform offers a generous welcome bonus after registering an account. Furthermore, you can purchase GCs for premium gaming and redeem SCs for cash prizes.
How To Join Pulsz Casino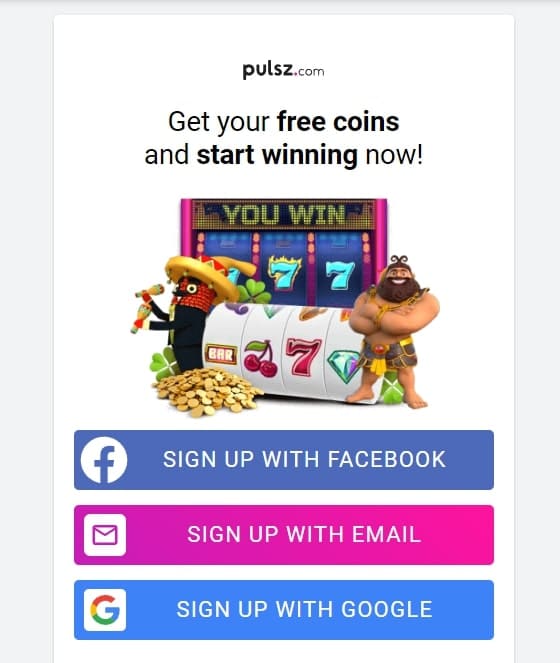 Only if you have a Pulsz Casino account can you enjoy the games and bonuses on the social gaming site. How do you create one? Well, it's simple; follow the below steps:
Visit the Pulz Casino website and click on the "Register" button.
On the next page, select your preferred Pulsz.com login method. You either sign up using your email or Facebook, or Google account.
With Facebook and Google, it's quick, as the casino automatically logs you in. However, if you select email, continue with the below steps.
Enter your first name, second name, and email address, and create a Pulsz.com login password.
Accept the terms and conditions and click the "Join Now" button.
Pulsz Casino will send a verification link to your email. So, open your inbox and click the link to activate your account. That's it; you can start playing on the social casino site.
Pulsz Banking Methods
Pulsz Casino features multiple banking options for purchasing and redeeming cash prizes. Note that purchasing is 100% optional. Pulzs Casino is a social gaming site, so you don't have to make deposits to play games.
The deal is that if you purchase coin packages, you can earn bonuses to redeem cash prizes. As a result, it's essential that Pulsz Casino supports banking methods. Check them out below.
Purchase Methods
Pulsz Casino real money players can purchase coin packages using any of the below options:
Online banking: with this method, you can pay for packages with money from your bank account. Supported banks include Trustly, Wells Fargo, and Bank of America.
Bank cards: Pulsz Casino lets you purchase using your Visa, AMEX, MasterCard, or others.
Skrill: here's one of the top eWallet platforms in the online gaming industry. If you have a Skrill account, buying packages on Pulsz Casino is seamless.
Prize Redemptions
How you redeem your Pulz Casino SCs for cash prizes varies. However, the available methods are:
Online banking
Skrill
Prizeout Gift Card: this is the unique option for Pulsz Casino prize redemptions. You can get Prizeout Gift Card, which will work for online shopping.
Pulsz Casino Games
Whether social or real money, a casino without thrilling games isn't worthwhile. Pulsz Casino players can rest assured that the website delivers in terms of game quality. Let's check out the available titles based on standard casino game categories.
Slots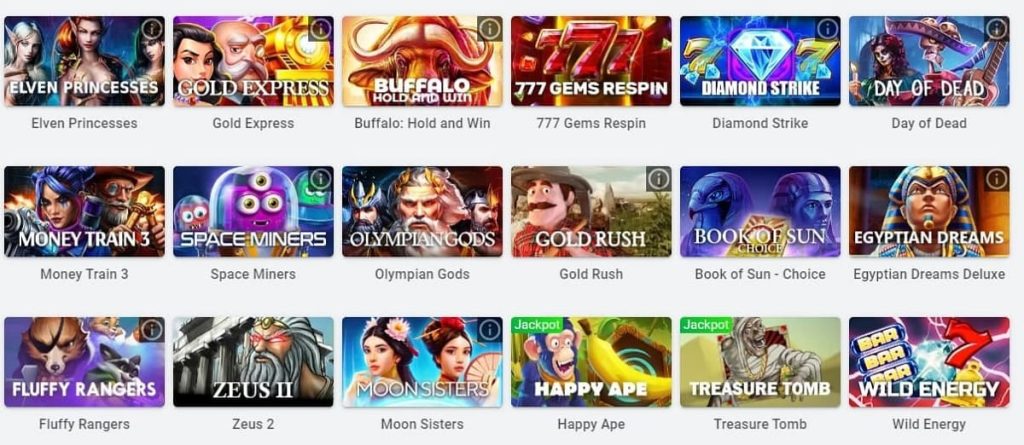 Pulsz Casino features over 250 slot games from top industry providers. Interestingly, you can play all Pulse slots for free with the GCs you receive upon sign-up. Also, the casino updates its lobby regularly, so there's always something new to spin.
Here are some of the popular Pulse slots to check out when you visit the website:
Starburst
Laughing Buddha
Hot to Burn
Sugar Rush
Wolf Gold
Joker's Jewels
Gold Party
Cashien Wealth
Video Poker
Video poker is one of the areas where Pulzs Casino falls short. The website's lobby contains no such game at the moment. Nevertheless, you can make do with Texas Hold'em — the game comes with a one million GC top prize.
Table Games
If you're a fan of table games, you get exciting titles from Pulsz Casino. The standout is Texas Hold'em mentioned previously, thanks to its high-value top prize. However, you can still play top titles like:
Multihand Blackjack
Bacarrat 777
American Roulette 3D
Blackjack Lucky Sevens
To add, more table games are available when you purchase Pulsz Casino scratch cards.
Live Dealer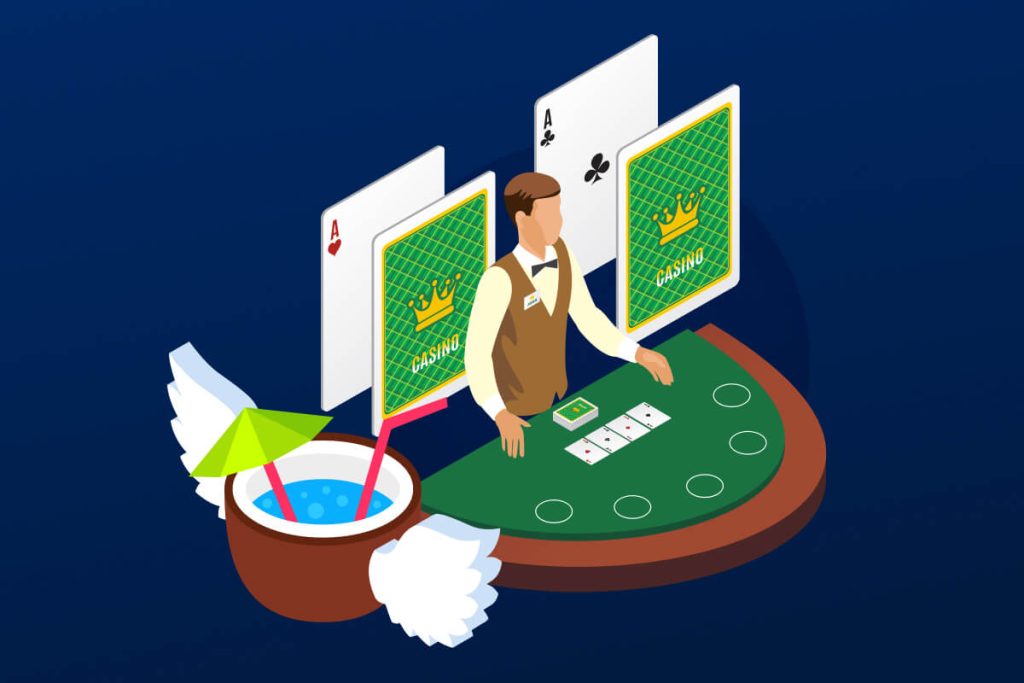 Unfortunately, Pulsz Casino has no live dealer games at the moment. If any becomes available, we'll update this page to inform you. For now, you can only play Pulsz slots and table games.
Pulsz VIP Rewards System
Pulsz Casino has a VIP club, which you can join by purchasing GC packages. Particularly, when you buy coin packages, the website rewards VIP points. Typically, higher-priced packages carry more points, as shown below:
18 VIP Points: $1.99
45 VIP Points: $4.99
110 VIP Points: $9.99
460 VIP Points: $19.99
750 VIP Points: $49.99
1,800 VIP Points: $99.99
As you accumulate Pulsz Casino points, you climb the VIP ranks. There are six levels in total, including:
Bronze
Silver
Gold
Platinum
Diamond
Royal Diamond
Customer Service
24/7 support is available at Pulz Casino for all players. You can reach the help team via different methods, including:
Email:

[email protected]

Phone: US: +1 (424) 371-7304; EU/UK: +358 75325 8864.
Social media: Facebook, Instagram, or Twitter.
Support is also available when you visit the Pulsz Casino operator's website — www.ysi-group.com.
Self-Exclusion And Player Safety
No self-exclusion or responsible gaming features are available at Pulsz Casino. The reason is simple: it's a social gaming site that doesn't require real money deposits. So, you can play as much as you want since there's no risk.
In terms of safety, however, Pulsz Casino employs SSL to keep your information safe. This means the information you enter while registering stays off third parties.
Pulsz Casino Available Platforms
Pulsz Casino is available as a web platform and a downloadable app. For the former, you only need to visit the website with a good web browser. You can do this on mobile or desktop devices.
On the other hand, the Pulsz Casino app is exclusive to smartphones. It works for the two chief mobile operating systems: Android and iOS. Consequently, you can download the app from the Google Play Store or Apple App Store, depending on your device.
Where Can You Play Pulsz Casino?
You can play Pulsz Casino in all US states except Idaho, Nevada, and Washington. If you're outside the US, you can still access Pulsz slots and other games on the site from Canada, the EU, and the UK.
Does Pulsz Offer Poker Or Sports Gaming?
You won't find sports games on the Pulsz online casino website. The platform only accommodates Pulz slots and casino players at the moment.
Pulsz Casino FAQ
Is Pulsz Casino a Real Money Casino?
No, Pulsz Casino is not a real money casino. Instead, it's a social casino where you bet using virtual coins. Nevertheless, Pulsz Casino real money gaming is an option if you purchase GCs and redeem bonuses for real cash prizes.
How Much Can You Win at Pulsz Casino?
Pulsz Casino is a social gaming site, so you can't directly win real money. However, there's the option to redeem cash prizes. For that, you can get $1 with 1 sweepstakes coin.
Are Pulsz Gold Coins Worth Anything?
No, Pulsz Casino gold coins don't have any worth. You only use them to play games and nothing more. If you want to redeem cash prizes, the target is sweepstakes coins.
How Do You Get Free SC on Pulsz?
You get free SC on Pulsz Casino by simply registering an account. In particular, the gamine site will give you 2.3 sweepstake coins. To get more, keep a tab on the casino's contests and giveaways.
What is the Best Slot Game on Pulsz?
The best slot game on Pulsz online casino depends on your playing preferences. However, the top titles include Sugar Rush, Starburst, and Wolf Gold.
How Fast Does Pulsz Payout?
Pulsz Casino doesn't issue payouts for winnings as it's not a real money gaming site. However, you get paid when you redeem SCs for cash prizes. Different options are available, but with bank payout, it could take three to seven working days.
Is Pulsz Affiliated with Chumba?
No, Pulsz Casino has no affiliation with Chumba. The site is a unique free gaming platform launched by Yellow Social Interactive.
Does Pulsz Give a Daily Bonus?
Yes, you can receive a daily bonus of free GCs and SCs at Pulsz Casino when you log in.
What is the Age Requirement for Pulsz Casino?
Pulsz Casino requires all players to be at least 18 to create an account.
Who Owns Pulsz Casino?
Pulsz Casino is a property of Yellow Social Interactive. The company is based in Gibraltar and owns many other social casinos.
Where is Pulsz Located?
You can access Pulze online casino from the US, Canada, EU, and UK, among other regions. However, the site's operator, Yellow Social Interactive, is located at 2 Irish Town, Gibraltar.