Statistics show that about 46% of US adults have an interest in sports betting. Considering the internet in particular, the country has over 23 million online sports bettors. The trend is predicted to keep increasing.
If you want to place wagers on sportsbooks, you can't just use any platform. You need the best online betting sites for a first-class experience. The good news is that there are many such quality gambling websites available.
However, scouting the web to find the best site can take time. So, it's a good thing you're on this page. Here, we'll uncover the top sports betting sites that offer optimal value to bettors in the United States. Read on.
Best 10 Online Sportsbooks USA
We took time to review and rate the many sportsbook sites available online. So, from our expert assessment, here are the top 10 sports betting websites in the United States in 2023:
FanDuel Sportsbook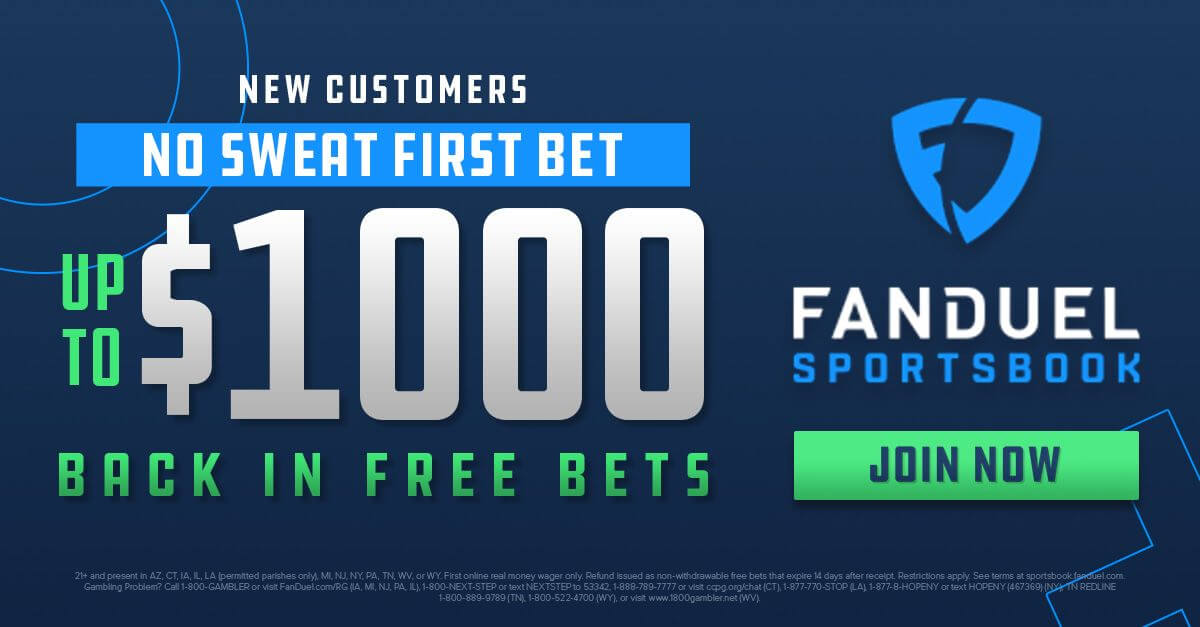 FanDuel is one major brand name with a rich sports legacy. It tops our list of best online betting sites in the US. With its vibrant blue and white interface, the platform promises users nothing but an intuitive experience.
A standout feature of the FanDuel website is the in-depth sports coverage. From mainstream sports like football and basketball to niche ones like darts or table tennis, you'll find them all. This diverse selection accommodates both casual bettors and expansive sports enthusiasts.
If you're more of a smartphone person, FanDuel's mobile app is one to appreciate. It's smooth, fast, and responsive. Hence, you can place bets on the go, making it particularly handy for live betting.
FanDuel also performs up to par in promotions. The Same Game Parlay allows you to combine multiple bets from a single game. Such a feature means higher potential payouts. Additionally, the daily odds boosts provide enhanced odds on top events, offering more value for money.
The sportsbook is equally dedicated to ensuring safe betting. You get tools for setting deposit limits or time-outs, which means you can gamble responsibly. Plus, if you ever encounter issues, the FanDuel customer service is always ready to assist via chat or email.
BetMGM Sportsbook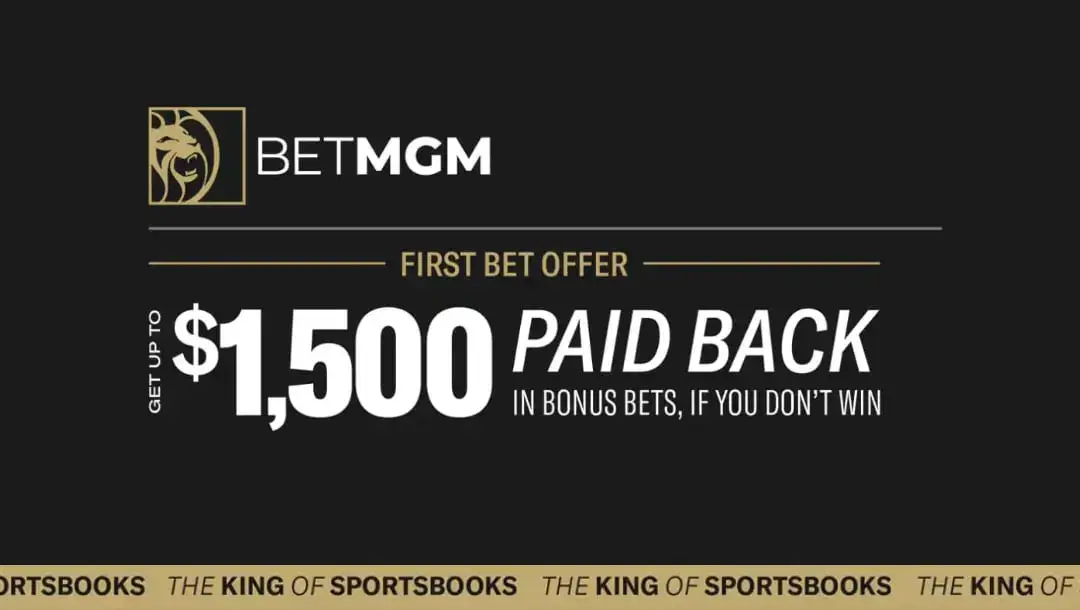 BetMGM Sportsbook is a property of MGM Resorts International. The website ranks among the leaders in the US online gambling scene. It was initially a household name in the US casino industry before subsequently transitioning into a sportsbook.
The platform's quality is a testament to years of expertise. With a sleek design, the website and mobile app are easy to navigate. The organized layout further simplifies the user experience, which makes sports selections and bet placement a breeze.
One applaudable feature of BetMGM is the variety in its betting markets. The sportsbook offers unique bet types and enhanced odds options you can't easily find on other platforms. Notably, the "Edit My Bet" feature stands out, as it provides players with flexibility in adjusting wagers.
BetMGM sportsbook also takes pride in its Money Monday Club — a unique promotion that rewards free bets weekly. The addition of MGM's M Life Rewards further ensures that every wager accommodates more value.
With a staunch commitment to responsible gaming, BetMGM features tools and resources to ensure safe betting for users. The 24/7 customer support is helpful, and you can reach them via live chat and email. From our review, the staff guarantees prompt resolutions.
Caesars Sportsbook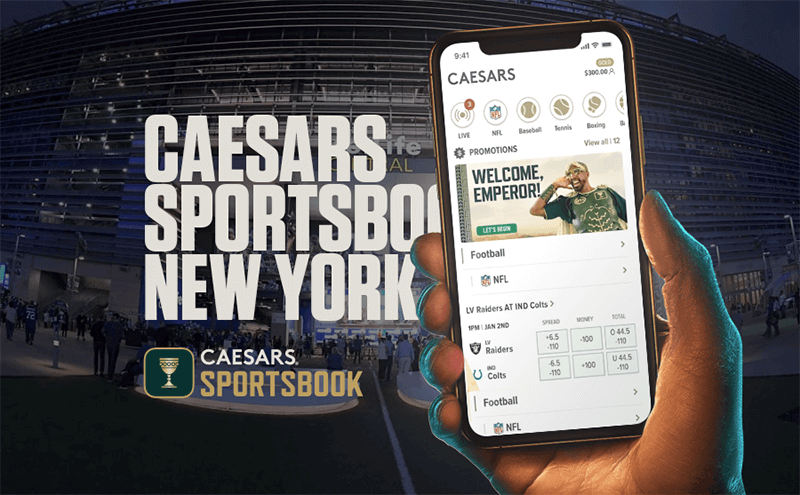 Ranking third on our list of top sports betting sites is Caesars Sportsbook. The operator takes after the legacy of the Caesars Palace brand. Since its launch, it's been a go-to for many American bettors seeking a reliable and sophisticated betting experience. 
Caesars offers variety by covering an exhaustive list of leagues and events. However, the intuitive bet slip design is one of the most notable features. This ensures that, whether you're placing a straight bet or compiling a complex parlay, the process remains straightforward. 
Furthermore, the sportsbook mobile app stands out in the crowded US market. Not only does it support live in-game betting, but it also offers real-time trackers and video streaming. It's an all-round elevated betting encounter. 
Caesars frequently rolls out promotions for major sporting events. It's not uncommon to find bonuses for the Super Bowl or NBA Playoffs. However, we can't review the popular sportsbook without mentioning its rewards program. 
Each bet you place earns you Caesars Rewards, which you can redeem at the resorts and casinos. So, you enjoy part of a vast entertainment network. With all these user-centric features, it's not surprising we rate Caesars as a top sportsbook for US bettors in 2023.
WynnBET Sportsbook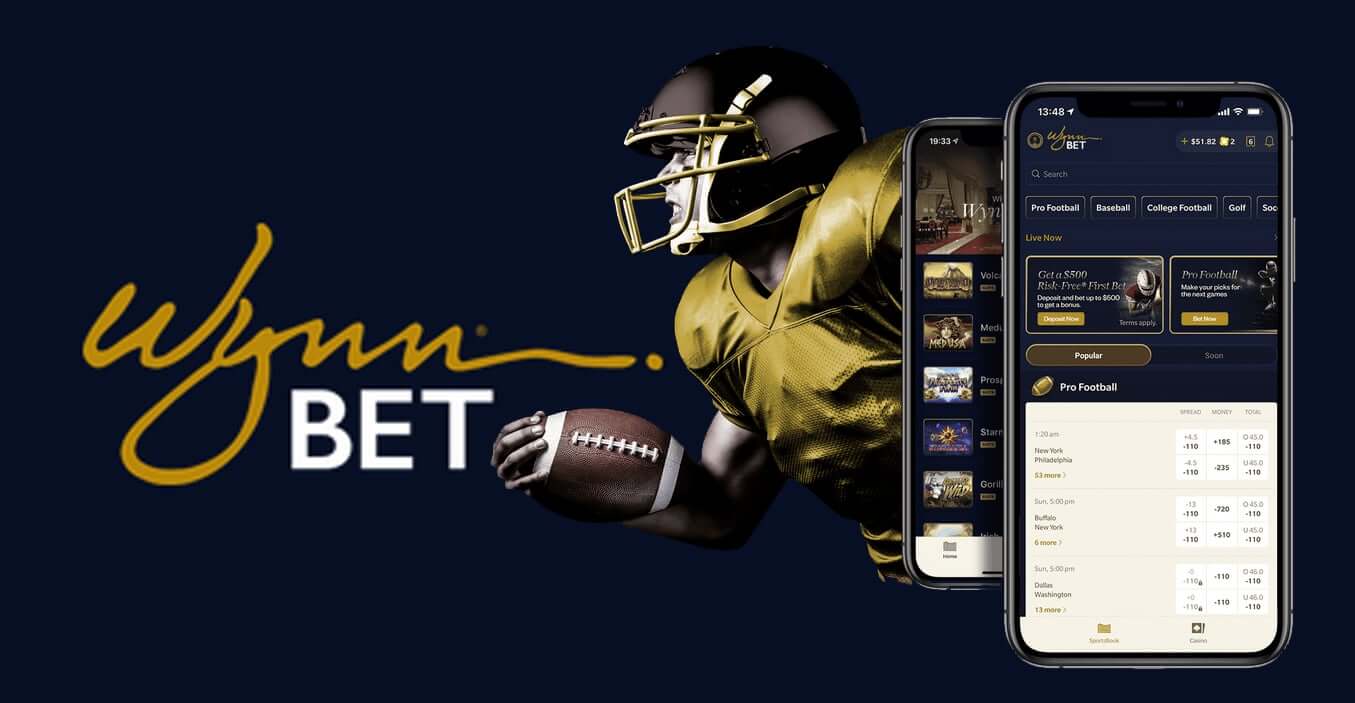 Our expert review rates WynnBET Sportsbook as a major player in the American online betting space. It's a platform inspired by the luxurious and iconic Wynn Resorts. The parent company delivers superior service quality, and the WynnBET follows in a similar fashion.
When you visit the site, you get a diverse range of sports to bet on. Notably, there's a significant emphasis on popular American leagues like the NFL, NBA, MLB, and NHL. College sports also has its section on the website.
Like others on this list, WynnBET features a mobile app. Not just any mobile app, but one that's sleek and easy to navigate. This ensures you can easily locate your preferred events and wager without hassle.
Live betting is also available on the platform. You get continuously updated odds plus a wide array of in-play options. To add, the promotional offers at WynnBET are both generous and innovative. 
One standout feature to look forward to is the Wynn Rewards program. As a bettor, you earn points as you use the site. Subsequently, you can exchange them for experiences and amenities at Wynn Resorts.
BetRivers Sportsbook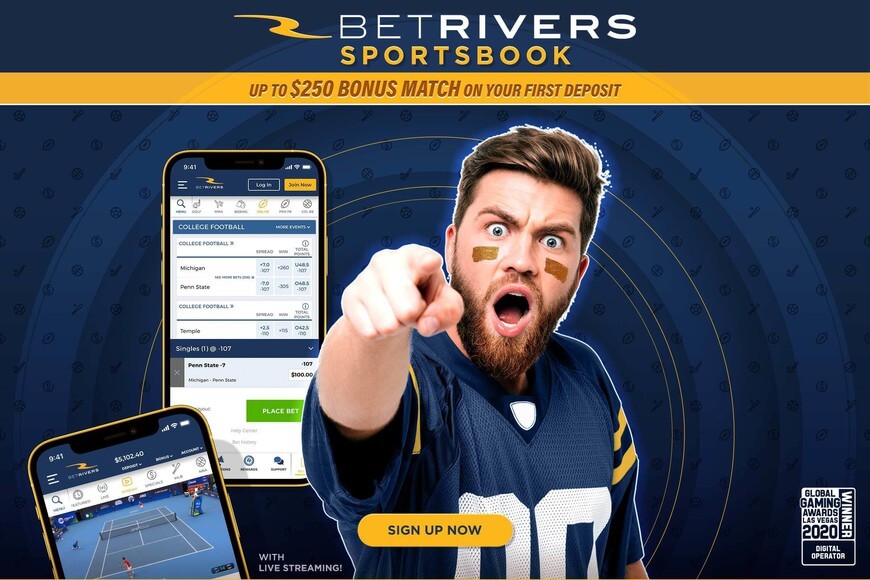 This sportsbook stems from the Rush Street Interactive lineage. While BetRivers is more renowned for its brick-and-mortar casinos, it's still relatively popular in the US sports betting industry. So, whether sports betting or casino gaming, it'll make a top pick.
The iRush Rewards is one major attraction of the BetRivers sportsbook. It's a points-based reward system that treats loyal customers with mouth-watering benefits. These range from access to the bonus store to exclusive VIP promotions.
If you turn your attention to sports betting, BetRivers doesn't disappoint. The intuitive interface defines user-friendliness. Particularly, the sports categories are well organized, and there are swift navigating tools. Overall, betting is seamless. 
It's worth noting that BetRivers supports various local college sports events. So, if you love betting on American niche games, it's one of the best sports betting sites. Additionally, US bettors that sway towards real-time action will commend the live-streaming feature.
We can't forget the sportsbook's versatile payment methods, with options like Play+ cards, online banking, and even cash deposits. BetRivers also gets high ratings in terms of responsible gaming. Beyond the standard self-exclusion tools, they offer Reality Check Alerts to remind players about their session durations.
DraftKings Sportsbook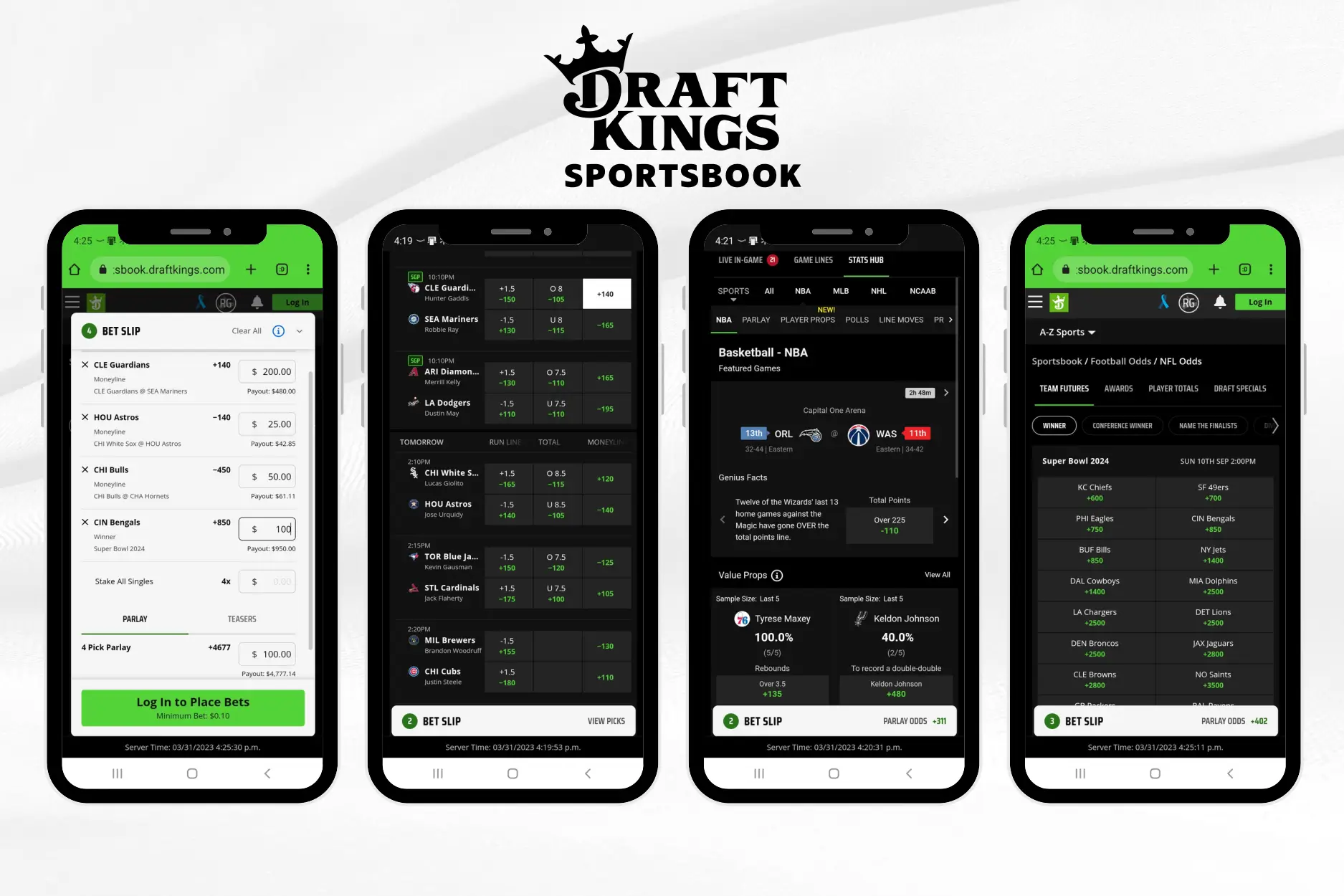 Without question, DraftKings is a pioneer in the US sports betting scene. The platform initially gained popularity as a daily fantasy sports provider. With time, it switched to sports betting and is now one of America's top-tier sportsbooks.
From our review, the DraftKings mobile app is one of the best in the industry. The intuitive design and fast load times mean betting on the go is effortless. Hence, it's unsurprising that the sportsbook is popular among US mobile bettors.
A feature that sets DraftKings apart is the unique "Flash Bet." It works for tennis, baseball, and, of course, football. You can use it to bet on live games and receive almost instant settlement. It's a feature to appreciate if you demand real-time action.
The King's Club DraftKings loyalty program shows the sportsbook's commitment to rewarding existing users. As a member, you enjoy exclusive contests and personalized promotions. So, it helps enhance the overall betting value.
DraftKings is also one of the best online sportsbooks when considering in-play betting. The platform's expansive live betting options cover a vast range of games and events. To make things more interesting, you get real-time stats and graphics.
We can further highlight DraftKings' commitment to safety and integrity. The operator works with notable organizations and adheres to strict regulations. So, when you sign up, rest assured that you get a transparent and secure betting environment.
PointsBet Sportsbook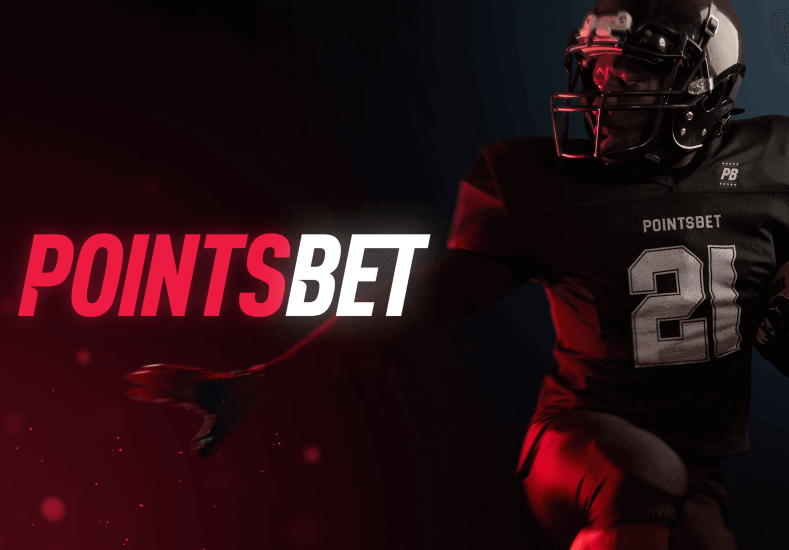 PointsBet captures the heart of bettors in the United States with its unique approach. Originating from Australia, this sportsbook offers a fresh take on sports betting with "PointsBetting." Rather than just winning or losing a bet, the outcome is dynamic. It depends on a scale representing whether your bet is right or wrong.
The sportsbook interface is sleek and user-friendly whether you use desktop or mobile. You get the feel of a premium gaming platform with a black background and red highlights. One standout feature to anticipate is Name a Bet. 
With the option, you can pitch your own bet ideas. If approved, PointsBet lists it for you to wager on. Not many sports betting sites in the US offer such.
Furthermore, PointsBet is known for offering sharp odds, especially for underdog teams. It's an option you can leverage for higher payouts. Our expert review also noted that the customer support is commendable. You get access to quick response times and knowledgeable staff.
Overall, PointsBet Sportsbook is not just another sportsbook in the crowded US market. It takes on an innovative approach and offers a distinct betting experience.
Fanatics Sportsbook

Launched in 2021, Fanatics Sportsbook is relatively new to the scene. However, it's quickly gaining traction among the US audience. One reason is that the operator perfectly blends traditional and modern elements to keep things unique.
Where Fanatics truly shines, however, is the seamless integration between the sportsbook and its wider online retail platform. In other words, you can place bets and purchase stuff simultaneously. So, the platform is one of its kind in the betting market. 
Focusing on sports, Fanatics delivers an extensive array of options despite being new. Football, baseball, basketball, and even niche sports are all available. Additionally, the featured odds are on par with the industry average. Plus, occasionally,  you get boosted odds, especially for popular events.
You can trust the Fanatics website thanks to its robust security measures. These include SSL encryption, verified payment gateways, and transparent terms and conditions. With all these, you can understand why a new platform like this one ranks on our list of best sports betting websites. 
Bet365 Sportsbook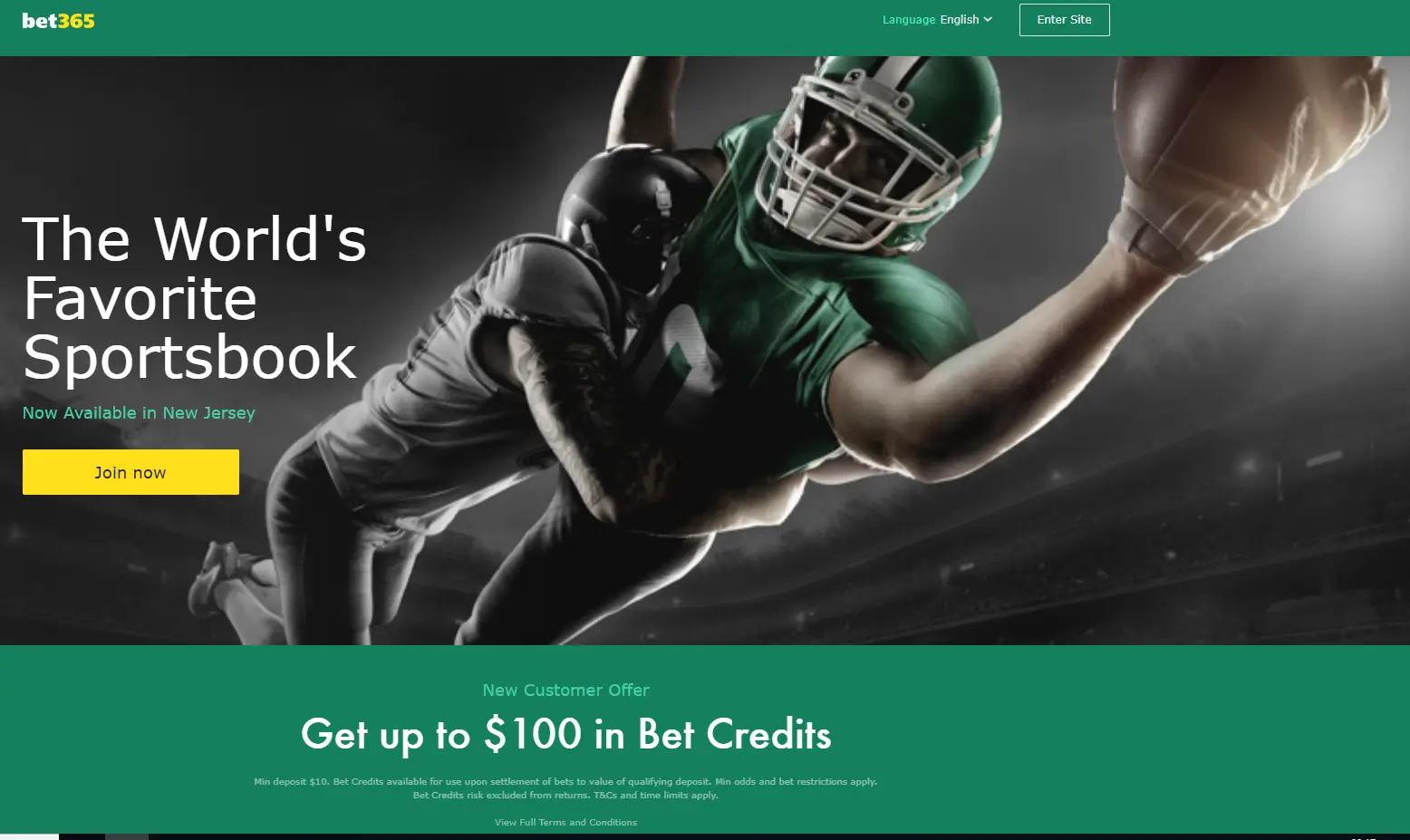 When discussing top sports betting sites, you can hardly skip bet365. The website originates from the UK but is still a giant in the US online gambling industry. It's easy to grasp why when you consider the quality the operator delivers.
Perhaps the one feature that distinguishes bet365 is its impressive live-streaming service. It's rare to find a sportsbook that lets bettors watch thousands of events live directly from their platform. Yet, bet365 provides just that. This feature, combined with the in-play betting option, allows for an immersive experience.
Diversity is another strong point for bet365. On the website, you'll find a vast range of sports to bet on. This includes US favorites like NFL, NBA, and MLB to global events like soccer and rugby.
You'll also be impressed by the site's design, which is premium yet functional. The green and gray accents on the white background make the interface visually pleasing. If you want something more responsive, then, there's the mobile app to use.
Another reason you might consider using bet365 is the consistent competitive odds. Besides that, there are bet boosts for many popular events. 
Note that the operator holds licenses from major regulatory bodies and employs state-of-the-art security measures. So, it's legal in the US and also safe. Plus, the 24/7 customer service is commendable and highly responsive.
So, bet365 holds a merited reputation. It provides a comprehensive betting environment that only a few sportsbooks can rival. No doubt, it's a top choice for US bettors in 2023.
Barstool Sportsbook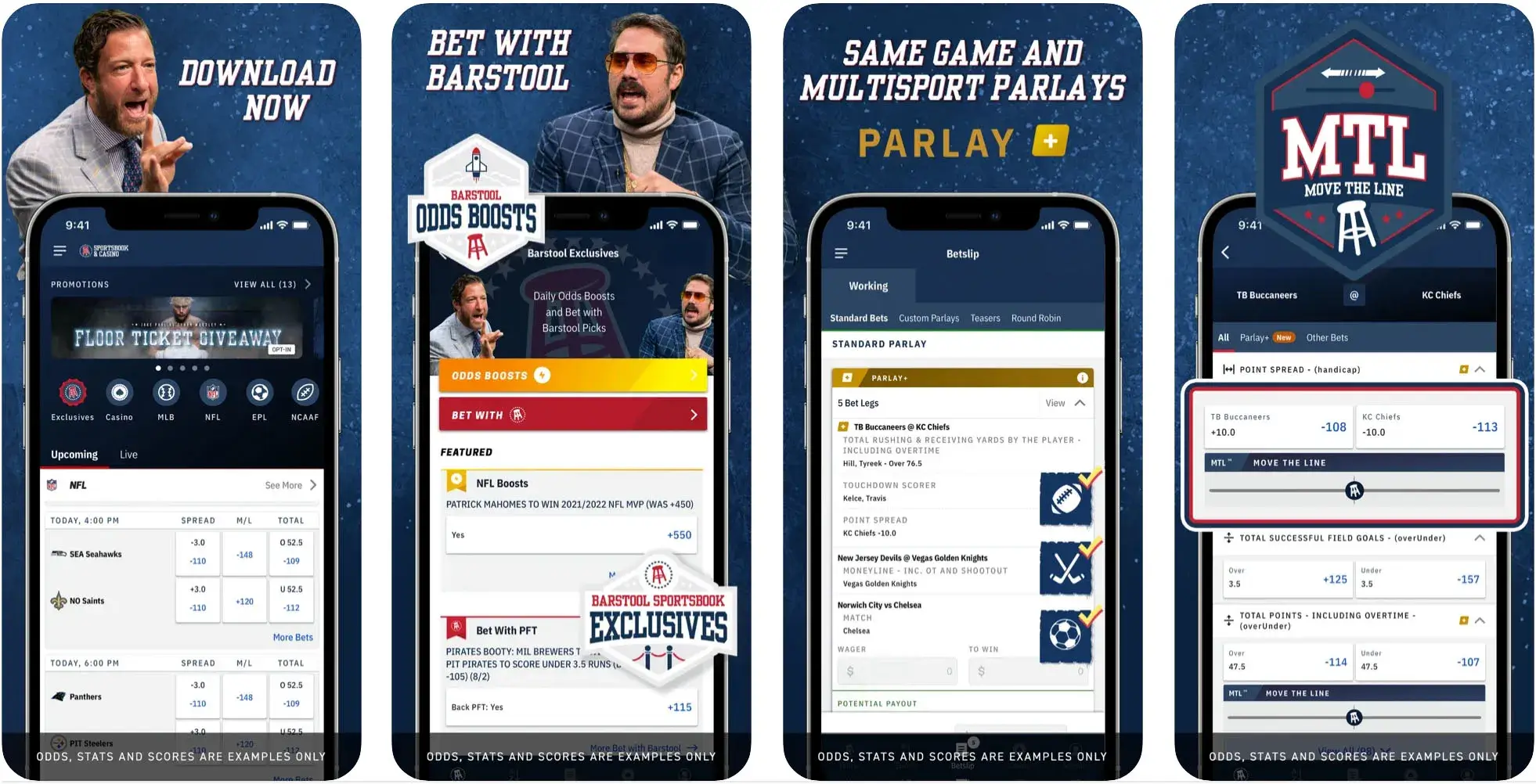 Barstool comes from the recognized Barstool Sports media brand. That alone underlines the sportsbook as one that knows how to deliver entertainment. During our review, we couldn't ignore the distinct approach Barstool brings to the US betting space. 
The sportsbook integrates its iconic personalities and shows. As a result, it scores high points in terms of fun and familiarity. You'll get a unique experience by participating in bets handpicked by some of Barstool's famous figures.
Beyond the fun, Barstool Sportsbook ensures its betting catalog is expansive. It covers more or less — everything from the NFL, NHL, and NBA to the more particular offerings. The betting market is also extensive. 
You'll commend the available bonuses on the site. However, a more commendable aspect of Barstool Sportsbook is community engagement. You don't just get regular promotions but contests and tournaments that follow ongoing sports events and Barstool's own media content.
With the mobile app, you get a more seamless experience. Based on our review, it's fast and reliable, simplifying on-the-go betting. In terms of trust, we already stated that Barstool Sportsbook follows its established media brand name.
How to Choose the Best Betting Site
If you're looking for the best online betting sites for sports in the US, pick one from our featured list. You can trust our review because we pay optimal attention to detail. We consider all essential factors that underline a betting platform as quality. To give an insight into our assessment process, check out our expert tips on how to pick top sports betting sites below:
Competitive Odds
Odds play a pivotal role when it comes to potential returns on sports betting. The best sports betting websites will offer competitive and relatively high figures. However, note that what makes one site's odds more competitive than another hangs on value and market understanding.
The best odds will ensure better value for your money. It's simple. For example, if one sportsbook offers odds of 1.95 for a team to win. Then, another offers 2.10 for the same outcome. You'll get higher returns when you bet on the second site.
Normally, top sites adjust their odds in real time based on different factors. This can be player conditions, team strategies, betting trends, and even breaking news. On your part, always compare odds across multiple sites. The variance might be slight, but it can result in substantial profit differences in the long run.
Also pay attention to a sportsbook overround or margin. It's critical because it provides insight into how they price odds. That way, you can know what to expect even before the platform releases the figures. A lower overround generally indicates more competitive odds.
Some US top sports betting sites — like those on our list — issue odds boosts on specific events. That further improves your potential returns. However, such offers are usually time-limited, so you have to bet quickly.
Optimal Usability
Choosing a betting site transcends just odds and promotions. The overall user experience is also essential. That's because a sportsbook's usability can make or break your betting journey.
First, the user interface should be friendly. A confusing layout can result in misplaced bets or missed opportunities. Conversely, a clean, intuitive design ensures smooth navigation. As a bettor, it becomes easy to find your preferred markets.
Talking about finding bet markets, sportsbooks typically feature many. With countless events and markets available, a search bar and filter options are non-negotiable. Without them, locating matches becomes a challenge. 
Furthermore, in today's digital age, most people gamble with their mobile devices. So, for usability, the sportsbook should have a responsive website or dedicated app. It's best if it works seamlessly across different devices.
To be among the best online sportsbooks, an operator site can't be slow. That's because time-sensitive sports betting requires fast actions. So, sites that load quickly ensure you can place your bet when you want without witnessing lags.
Finally, on usability, you should consider accessible information. Guides on how to bet, team stats, and event previews can help make betting much easier. It becomes more paramount if you're a newcomer.
Bonus Offers and Promotions

Betting is boring without promotions. Hence, you should consider these exciting offers when selecting the best sports betting sites. These deals not only provide extra value but also enhance the overall betting experience.
Many US sportsbooks offer new users noteworthy sign-up offers. This could be a deposit match, free bets, or risk-free bets. Whichever, it helps kick-start your betting journey with a potential boost to your bankroll.
As you continue using the site, you can consider loyalty schemes. Typically, you earn points for every bet and can later exchange them for rewards. Other ongoing promotions are also worth considering. For instance, it's ideal if the betting platform offers enhanced odds, accumulator bonuses, and cashbacks, to name a few. 
Furthermore, big sporting events, like the Super Bowl or World Cup, often come with unique offers. These might include increased odds, special bet types, or money-back guarantees if you meet certain conditions.
Some sportsbooks in the US will also reward you for introducing others to their platform. You receive a bonus once your referred friend signs up and places a bet. However, while all these promotions are a plus for your betting, always consider the terms and conditions before claiming.
Sign-up Offers
We already mentioned how important a welcome bonus is when picking a US betting site. Here, we'll explain more about what it entails. The first impression you get from a sportsbook leaves a lasting impact. Sportsbooks are aware; that's why they introduce welcome offers.
These offers provide immediate value and reward players with extra funds or bets. For many top sports betting sites, it hangs on the first deposit. Hence, deposit bonuses are the most prevalent. 
With such an offer, the sportsbook matches your payment by a certain percentage up to a maximum amount. For example, a 100% match up to $100 means if you deposit $100, you get $200 to play with.
Free bets are also popular for welcome bonuses. After placing your first bet, the sportsbook might offer a free bet of equal value. That gives you another shot at winning without risking your funds. Some sportsbooks introduce risk-free bets for newcomers. Basically, if your first bet loses, the sportsbook refunds your stake as a free bet. 
As stated previously, do read the terms and conditions before claiming. Wagering requirements are pivotal here, as they affect withdrawing winnings from bonuses. Additionally, some offers will have restrictions on the types of bets you can place. 
Comprehensive Sports Betting Selection
A sportsbook's value often hangs on the diversity of betting options it features. Most bettors demand variety, so they seek platforms that cover an extensive range of categories. This transcends mainstream sports in the US, like football and basketball, to less popular events like darts and table tennis.
By default, the big leagues like the NFL and NBA standard on the best online sportsbooks. However, it's ideal if the site includes college sports and international leagues. For instance, having odds on eSports tournaments is a big plus, which many US players will appreciate. 
Furthermore, the depth of each sport category matters. It doesn't end at offering bets on who will win a game. You need more markets and opportunities. For instance, if you want to bet on football, you can ask, "Can I wager on the next goal scorer?" Or perhaps "How will the odds change at halftime?" A broad selection means more value, and you can engage with events however you want.
Popular Sports Betting Types
Picking a quality betting site is important. However, if you're not familiar with the options, it'll be difficult to know what to bet on. So, let's discuss some popular betting types you'll find on the best online sportsbooks. 
Point Spread
Point spread is also simply called "the spread." It's a common betting type in sports gambling, especially when it involves football and basketball in the US. Unlike a straight-up bet on which team will win, the point spread more or less evens the playing field. It offers each team an equal opportunity from a betting standpoint.
A sportsbook can set a margin of points they expect a top team to win by. This margin is the spread. So, if you bet on the top team, they must score over the set number of points for you to win. Conversely, if you pick the underdog, they need to win or lose by fewer points than the spread for you to win.
Let's illustrate how it works with a soccer example:
Suppose Inter Miami CF is favored by 7 points over FC Cincinnati. It means the spread is 7. If you bet on Inter Miami, the team must win by 8 or more points. If FC Cincinnati is your pick, then, they can win or lose by up to 6 points, and you'll still win your bet.
As evident, point spread betting is appealing due to its challenging nature. It's less about picking winners and more about evaluating the margin they'll win or lose. So, to place a successful bet, you'll need a strategy.
Moneyline
Moneyline bet is perhaps the simplest option available. Hence, it's prevalent across almost all top sports betting sites. This betting type doesn't involve points, spreads, or complicated calculations. It's a straightforward wager on the team or player that'll win an event.
Suppose there's a basketball game between the Lakers and Detroit Pistons. The Moneyline odds might pick the Lakers as the favorite and assign a negative number (for example, -150). Meanwhile, the underdog, Detroit Pistons, gets a positive number (for example, +130). These numbers indicate how much you can win based on your bet amount. 
For the favorite, it represents the amount you have to bet to win $100. So, in the above example, a bet of $150 on Lakers could result in a $100 profit. Meanwhile, the underdog's number shows the potential profit from a $100 bet. That means betting $100 on Detroit Pistons could bring a $130 profit.
Like point spread, Moneyline bets also require strategy. As a bettor, you have to balance the potential returns and risk to know if the wager is worth it.
Totals
Totals betting, more popular as over/under bets, revolves around predicting the combined score of both teams in a game. Rather than bet on which team wins or by how much, you focus on the overall points, goals, or runs scored. A sportsbook will typically set a predicted total for a sports game. You can then decide whether the total score of both teams will be over or under that set number.
For instance, the set total might be 48.5 points in a football game. If you predict the combined score of both teams will exceed 48.5, then, you bet on over. If you anticipate it'll be less, you bet on under.
The .5 in totals betting is intentional from the sportsbook. It ensures no room for a tie, so the actual score can only be over or under the set total. That eliminates confusion for bettors and the sportsbook.
Note that totals betting isn't limited to points or goals. It also works with other stats like total yards in football, total hits in baseball, or total rounds in boxing. Hence, it's a versatile bet and especially popular among US gamblers who prefer predicting game flow and pace.
Parlay
A parlay is a single wager that links multiple bets — typically two or more. The main advantage here is the chance for a higher potential payout. All the bets within the parlay must play correctly to get a payout. Even if just one loses, the entire parlay is lost.
You can combine different games or bet types at the best online betting sites that support parlay. This can be moneyline, point spreads, and totals — or others. Parlays can span multiple sports. In other words, you can mix NFL, NBA, and MLB bets into one.
Typically, the more bets you add, the larger the potential payout. That's because winning becomes more difficult as the list gets longer. Furthermore, the increased potential payout comes with a higher risk. As stated, just one wrong prediction means the whole parlay is lost.
If one of the bets within the parlay results in a tie or gets canceled, the sportsbook removes that event. Then, the payout odds are adjusted accordingly.
Prop Bets
Proposition bets, or simply prop bets, are wagers on specific occurrences within a game. Unlike traditional bets that focus on the game's outcome, prop bets revolve around individual performances, team statistics, or other unique events in the match. The main types of prop bets include:
Player Props:

These involve predictions about individual player performances. For instance, you can bet on a basketball player to score over or under a certain number of points in a match. Or perhaps you pick a football quarterback to throw a specific number of touchdown passes.

Team Props

: Here, you turn to the overall performance metrics of a team. An example is wagering on which team will score first or if a team will score up to a particular number of goals in a soccer match.

Event Props

: These bets focus on events that may not directly affect the game's result. For instance, consider predicting the outcome of the coin toss at the start of a football game. It doesn't sound mainstream, but it's available on some

top sports betting sites

.
Prop bets allow you to tap into specific insights about a game beyond the basic win/lose options. However, it's vital to research and understand the markets before placing such a bet.
US States with Legal Betting Sites
You can't access the best sports betting sites in all states in the US. That's because while some regions have embraced gambling, others still frown at it. Notably, when it comes to betting laws in the US, it's more of a state affair and less federal. So, local authorities are at liberty to control the gambling landscape in their territory. 
Let's look at states where you only bet at a retail outlet. We'll also discuss states that are likely to soon start supporting online betting.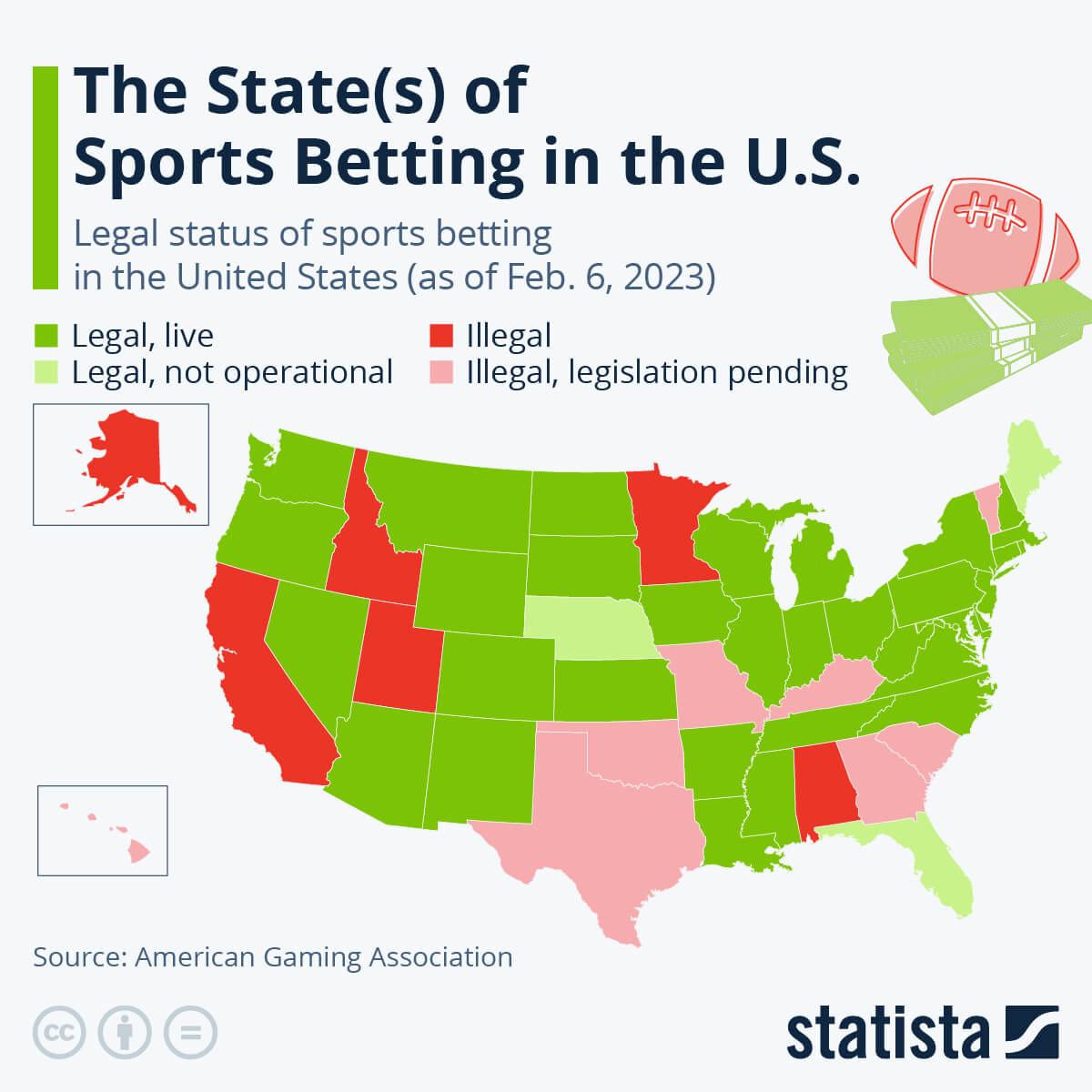 States that support retail-only betting
As sports betting gains more traction across the United States, different states are rolling out individual regulations. Many states have embraced online and mobile betting, but few offer exclusively retail betting. Check out these states below:
| | | |
| --- | --- | --- |
| State | Type of Betting | Note |
| Delaware | Retail-only | |
| Mississippi  | Retail | Mobile betting only within the gambling house premises |
| New Mexico | Retail | Betting offered at tribal gambling locations |
| North Carolina | Retail | Betting is limited to tribal gambling houses  |
| Washington | Retail | Tribal betting locations are allowed, but state-wide mobile betting isn't  |
As a US bettor, it's crucial to understand your state's regulations, as some states have certain nuances. Your betting activities should always comply with local rules to avoid legal problems.
States likely to support online betting
Several US states where online betting is prohibited are leaning towards supporting it. For some, it's due to the potential for increased tax revenue, while others simply recognize the sheer popularity of sports. Here are a few states to watch out for:
Texas

: The Lone Star state has seen numerous proposals in recent years. Many lawmakers are pushing for the legalization of online sports betting. That's not surprising, considering the state's massive sports-loving population.

Georgia

: Several legislative attempts have been made in recent sessions. With growing public support, Georgia may soon be a welcome location for online betting fans in the

US

.

Missouri

: While retail betting is available, the push for online options is gaining traction. Particularly, it's driven by multiple proposed bills and growing public interest.

Nebraska

: Recent legislative sessions have seen bills proposing the acceptance of online sports betting. There's no clear indication, but a potential shift in the future isn't unlikely.

Massachusetts

: The state has shown a keen interest in legalizing sports betting. Already, there are multiple bills under deliberation. So, it's only a matter of time before people can place online

bets

within the region.
Legal Betting Sites Vs. Offshore Platforms 
As stated earlier, the sports betting landscape in the US is diverse. Different states adopt their own legal frameworks. However, when it comes to choosing the best online sportsbooks, it's usually either legal US betting sites or offshore platforms. Let's see what makes them different:
Regulation & Safety

: Legal sportsbooks are licensed by state regulatory bodies. That ensures they adhere to strict local rules regarding customer safety and fair play. On the other hand, offshore sites get their license in jurisdictions outside the US, which may or may not have as stringent regulations. If the latter is the case, it can pose risks in terms of payment security and dispute resolution.

Tax Implications

: Winnings from legal sportsbooks are taxable, so operators provide official documentation to

bettors

for reporting. With offshore sites, the sportsbook won't particularly mandate you to pay taxes.

Consumer Protections:

State-sanctioned

top sports betting sites

offer high protection. If there's a dispute, you can approach state regulatory bodies. Offshore sites might not provide the same level of recourse.

Market Accessibility

: Legal platforms can only operate within the state boundaries where they're licensed. However, an offshore site

offers

its services to gamblers across multiple states, regardless of local laws.

Betting Odds & Offers

: Offshore sites typically offer better odds and varying betting options than legal platforms. However, with legal sites, you can expect more transparent promotional offers,

bonuses

, and other incentives. 
To summarize, offshore betting platforms appear more enticing due to potentially better odds and wider accessibility. However, the safety, transparency, and consumer protection by legal and state-regulated platforms is a big advantage. That's why these sites are often the preferred choice for many US bettors.
Pros of Legal Sports Betting Websites
From the previous section, you get a snapshot of the upsides of using legal sportsbooks. Here's the complete picture of more benefits to note: 
Legal sportsbooks are regulated by state authorities, meaning they adhere to strict standards that protect

bettors

. So, you can rely on local regulatory bodies for resolution if there are disputes.

State-licensed platforms guarantee all financial transactions are safe and encrypted. They also provide various secure payment options that are still reliable and fast.

When you

bet

on a legal platform, a part of your wager adds to state revenues. This money can be invested into public projects like education and other initiatives that improve your community.

Regulated

best online sportsbooks

are mandated to operate transparently. So, you can rest assured that each bet settlement you receive is fair.

Legal sportsbooks regularly offer promotions,

bonuses

, and rewards to retain players. These offers introduce value, and the terms and conditions are clearly stated.

You'll typically find tools and resources for responsible gambling at regulated sites. This can include features like deposit limits, time-outs, and self-exclusion options.

The

odds

on legal platforms are verified and fair. In other words, you get the best possible return on your wagers without manipulation.

Many state-approved sportsbooks have partnerships with leagues or data providers. Thanks to that, you get real-time and accurate data, especially for in-game betting.
Overall, using a legal sportsbook guarantees peace of mind, transparency, and a secure environment. Consequently, the overall betting experience is positive.
Factors to Keep in Mind When Betting on Various Sports Using Sportsbooks
Different dynamics come into play in the betting landscape. So, to be a strategic bettor, you need to grasp each sport — from player conditions to match strategies. Let's explore the top factors to consider when using a sportsbook for some popular sports.
National Football League (NFL)
To bet on the NFL, you should first understand how American football works. Team strength is pivotal, so always check for recent injuries, trades, or coaching changes. Additionally, weather conditions can significantly impact gameplay, especially in outdoor stadiums.
Furthermore, pay attention to divisional matchups. That's because rivalries can result in unpredictable outcomes, regardless of a team's previous record. You probably know that the NFL season is relatively short, as each team plays only 16 games. Hence, every game carries significant weight.
As you visit the best sports betting sites to wager, consider the home advantage. It might not always be the game-changer, but teams often perform better in their stadiums due to the familiar surroundings and supportive fans.
National Basketball Association (NBA)
Betting on the NBA offers a different set of considerations than other US sports. The league is long, with 82 games each season. So, teams regularly rest key players, especially during back-to-back game nights. 
So, always consider the starting lineups and last-minute updates. Home-court advantage is another crucial factor, especially during playoffs. However, player matchups are usually more pivotal. Of course, some key players on the lineup can influence the match result.
Furthermore, track recent team performance stars. A team on a winning streak will typically have higher morale and cohesion. Note that off-court drama —like trades, team disputes, or controversies — can also impact results. It's also important to always get updates on the latest NBA news to make informed bets.
National Hockey League (NHL)
Hockey games are usually fast-paced. As a result, matches can turn in an instant. With this, you can understand why betting on such matches requires a different approach on the best online sportsbooks.
One key aspect to consider in hockey betting is goalie matchups. A good-performing goaltender can individually change a game's result or even that of a playoff series. Also, injuries are super decisive – perhaps more than in many other sports in the US. 
We recommend you review team lineups as well. The reason is that coaches often rotate players based on performance and matchup advantages. Lastly, consider the match venue. Some teams have a noteworthy home-ice advantage, while others play better on the road.
Major League Soccer (MLS) and International Leagues
Soccer is an international game. However, the MLS operates differently from other international leagues, especially in Europe. The playoff system, for instance, varies from the relegation and promotion systems in competitions like the English Premier League or Spanish La Liga.
Home advantage is significant in MLS since teams often travel long distances. Hence, weather conditions can also be a deciding factor. One team may be used to extreme heat, while another performs better in a cold climate.
Turning to the international scene, the depth and quality of players in the league play a critical role. Top leagues like the EPL, Bundesliga, and Serie A boast high competition. Meanwhile, lower-ranked ones have more disparities between teams.
Some key considerations in soccer include the team's current form and head-to-head statistics. Managerial changes also carry weight, as a new coach can significantly influence a team's style and performance. For both the MLS and international leagues, you should stay updated on player transfers, injuries, and team strategies to place better bets.
Major League Baseball (MLB)
The MLB season is typically busy as each of the 30 teams plays 162 games. Such a long season can result in streaks where teams or players are either "hot" or "cold." You should recognize these trends on time to gain an advantage as you use top sports betting sites. 
Starting pitchers hold a strong influence on baseball betting. Their form, recent workload, and history against the opposing team can notably sway the odds. Furthermore, you shouldn't underestimate factors like ballpark dimensions and weather conditions.
Like other US sports discussed here, it's still essential to keep an eye on team lineups. Injuries, rest days, and strategic decisions can affect a team's batting order. Consequently, it reduces their potential offensive output. 
Lastly, analyze advanced statistics and sabermetrics to get a betting edge. It helps because traditional stats don't always deliver a complete picture of a player's or team's capabilities.
Restrictions and Regulations on Betting on College Sports
College sports are relatively popular in the US. You'll also find the matches on some top sports betting sites. However, several limitations and regulations come into play that make the games less appealing compared to mainstream sports. These include:
State Restrictions

: Many states that legalize sports betting exclude college sports, while others place strict limitations. For instance, some states prohibit placing

bets

on in-state college teams or on native events.

Proposition Bets

: As explained before, prop bets are wagers on specific events within a game. Such options are usually restricted or unavailable when it comes to college sports. The main reason is to prevent manipulation of match outcomes, which is easily possible in lesser-followed games.

Limited Markets

: College sports usually have limited markets compared to professional leagues. This is particularly true for states and regions whose games get little to no national attention.

Student-Athlete Protection

: States aim to protect young people from the pressures and potential downsides of the betting world. Hence, student-athlete protection schemes reduce the spread of college sports betting. 
So, while there's a drive for college sports betting, bettors should recognize the above limitations.
Payment Options for Sports Betting Websites
Since sports betting is now prevalent online, there's a need for reliable payment methods. Thankfully, the best online betting sites employ secure and swift channels for US bettors to deposit and withdraw easily. You can check out the common ones in the table below:
Payment method
Processing time
Note

Credit/Debit Cards

Instant for deposits

Widely accepted, but some banks may have restrictions

E-Wallets (PayPal, Skrill, Neteller, Apple Pay, Google Pay, and more)

Instant for deposits and 0 to 24 hours for withdrawals

Some may not work for claiming

bonuses

 

Bank Transfers

1-5 Business Days

Highly secure, but is slow

Prepaid Cards

Instant for deposits 

Reliable for privacy, but usually not supported for withdrawals

Cryptocurrencies (Bitcoin, Ethereum, Litecoin, Ripple, and others)

Instant for deposits and 0 to 24 hours for withdrawals

Not available on all

top sports betting sites

due to varying regulations
No doubt, the above are the most common payment methods. However, note that availability varies based on the betting site and your location. Furthermore, consider transaction fees and processing times when choosing a payment method to ensure you can bet without difficulties.
Bonuses and Promotions
Bonuses and promotions work as incentives to encourage players to sign up, deposit, and place bets. The most common is the welcome bonus you get when you register. It typically gives new players extra funds to explore the sportsbook.
In addition to welcome bonuses, many of the best online sportsbooks offer promotions linked to specific sports and events. Loyalty programs are another noteworthy option to consider. They reward regular bettors with points they can convert into bets or cash. 
It's still important to mention that you should always read the terms and conditions attached to bonuses. Check the wagering requirements and other limitations to know whether to claim the offer.
Sportsbook Website Safety
The best online sportsbooks guarantee user safety via staunch security measures. Among them is SSL, which ensures all transactions and personal data on the site stay encrypted and safe from breaches. Additionally, reputable sports betting platforms hold licenses and are regulated by recognized authorities. That means fairness and transparency in all their activities.
As a bettor, you're also responsible for your safety on a betting site. You should use strong, unique passwords and avoid sharing your login credentials with others. When you combine personal security with the staunch measures of the top sportsbooks, you get a worry-free betting experience.
Responsible Gambling Online
Sports betting should always be fun. However, it can equally become a source of stress and financial strain if you don't control your activities. Hence, there's a need to bet responsibly.
Responsible gambling primarily involved setting limits and adhering to them. The golden rule is to ensure you don't wager more than you can afford to lose. Top sports betting sites emphasize responsible gaming with tools to set deposit, wager, and time limits. Some also support self-exclusion, meaning bettors can take a break if they're betting excessively. 
To further assist yourself, you should recognize the signs of gambling problems. The most prevalent include chasing losses and betting beyond your means. If you find yourself struggling, you can contact expert organizations and helplines for professional support.
Best Online Sportsbooks FAQ
⚖️ Is sports online betting legal?
Yes, online sports betting is legal in several US states. However, in some other regions, it has certain limitations. A few states also prohibit the activity. Hence, the exact regulations differ from state to state. It's ideal to confirm your local laws before placing bets on a sportsbook.
🔒 What is the most secure betting site?
The safest betting sites are those with valid licenses and regulated by reputable gaming commissions. In the US, the New Jersey Division of Gaming Enforcement and the Nevada Gaming Control Board are renowned regulatory bodies. For offshore gambling, you'll consider licenses like UKGC and MGA. Additionally, look for sites with SSL encryption and positive user reviews.
₿ Why do some online sportsbooks accept Bitcoin?
Bitcoin and other cryptocurrencies allow quick and low-fee transactions with enhanced privacy. Thanks to these exclusive features, the payment method appeals to sportsbooks and bettors. Hence, it's available on many top sports betting sites.
🧾 Do I need to pay taxes on my winnings?
Yes, in the US, gambling winnings – including from sports betting — are taxable income. So, you should report all winnings to the IRS and work with a tax professional. However, if you're using offshore betting sites, the method of taxing may vary.
💻 How do I place online bets?
To bet online, first, choose a reputable sportsbook platform. You can go with one from our featured list. Then, create an account, deposit, and move to the sports category you want to bet on. Make your selection based on the available markets and odds. Finally, enter your wager amount and confirm your bet.
🏀 What sports can I bet online in the USA?
You can bet on a wide range of sports in the US. This includes the NFL, NBA, MLB, NHL, golf, tennis, boxing, and soccer. At the best online betting sites, you can bet on domestic leagues and international events.
🎓 Can I bet on College Sports?
Yes, you can bet on college sports in many US states where sports betting is legal. However, some states have restrictions on placing wagers on in-state college teams. A few further limit betting on college sports events held within the state. So, always check local regulations.